There is a Tinder store in Japan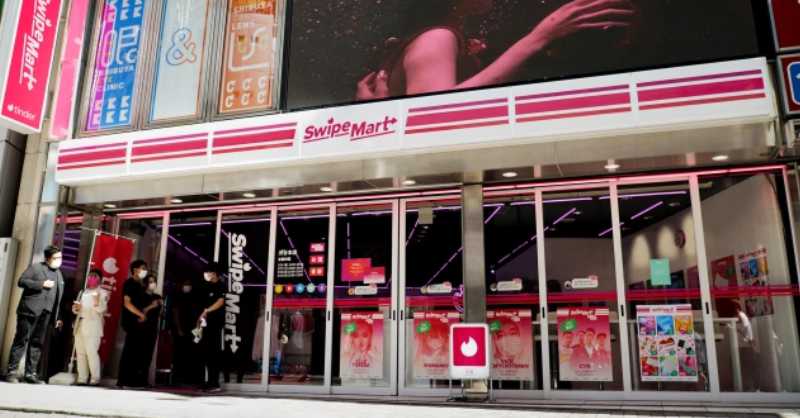 Tinder convenience store for adults was open from September 16 to 19 in Tokyo's Shibuya district. Promising love and romance to the Japanese, this store was such an absurd success that it's likely to come back later.
Going by the name of SwipeMart, this tinder convenience store for adults was run by the dating app Tinder, and it was aimed at people over the age of 18. An interesting place to find love!
The Tinder store in Japan
The adult Tinder convenience store offered pretty cute freebies for Tinder members, which ranged from a choice of jocks, socks, or a long-sleeved t-shirt (18+ only):
The store also offered some snacks for Tinder members, such as potato chips, alcoholic sours, ramen and a "Tinder Chiki". Original food and drinks so you can share with your other half!
Whenever a Tinder member walked through the doors, he was given these snacks for free.
There was no age requirement to enter before 10pm, but students in uniform were barred from entering at all times. After 10pm, SwipeMart became an 18+ only zone:
People had to download the Tinder app before visiting the store so they could take advantage of all the free offers and take a picture for their Tinder profile in this very cute photo wall below:
SwipeMart has a very youthful essence that helps to elevate people's romance. It's one of the most interesting ideas I've ever seen. Watch a promotional video from SwipeMart below:
You know what would be interesting? A Tinder convenience store for otakus!
Via: SoraNews24