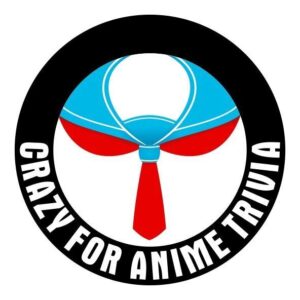 The Crazy for Anime Trivia is a site focused on bringing curiosities about animes, manga and in bringing interesting or strange subjects about Japan and Animes.
Make clear that the Crazy for Anime Trivia does not have a team of several employees checking information and news around, we do not have vast resources to make large coverage, we are a small site, also make clear that we are not a site focused on news.
Crazy for Anime Trivia is run by only 1 person, Hoss, who researches and publishes all the posts on the site, and because of this is subject to error.
Hoss has been studying Japanese for a few years but even studying Japanese I still use dictionaries, online translators and help from friends to translate news coming directly from Japan.
Because it's only one person without proofreading, it may occur translation errors in the publications, because of this I ask that if you find an error please let us know via e-mail ([email protected]).
The intention of Crazy for Anime Trivia is not to pass incorrect information, so all help coming from you is welcome.
History:
The Crazy for Anime Trivia was born in 2013 as a facebook page, that year I, Hoss, met a page called "Did You know Gaming", that posted curiosities about games, I thought: "is there any page like that, only of anime?", and went in search of one.
Then I started to look for a page of anime curiosities to follow, but I didn't find any Brazilian one, so I decided to create one and it has grown a lot.
Current Team:
Leandro Hoss – Graduated in design, he is responsible for the creation of Crazy for Anime Trivia, he is the one who makes practically all the posts on the site.
Liz/Yoru – Graduated in Design, she's not so into anime, but she helps at Crazy for Anime Trivia reviewing the posts and maintaining the site when something goes wrong.