Fire Emblem Engage artist apologizes for old tweets about piracy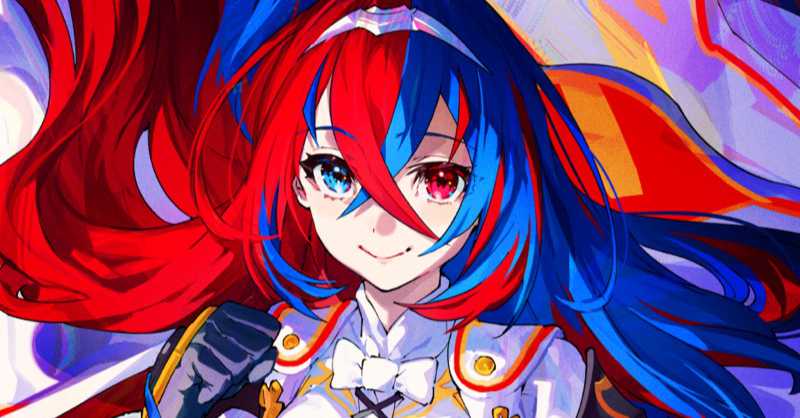 Fire Emblem Engage artist Mika Pikazo has had to apologize on her official Twitter account for tweets from 9 years ago where she spoke positively about piracy.
Mika Pikazo is a Japanese illustrator and character designer famous for her colorful and vibrant art style. She is known for working on Nintendo's Fire Emblem Engage, the light novel Apocalypse Witch: To the Strongest of an Age of Plenty, and various character designs for Fate/Grand Order.
Fire Emblem Engage artist apologizes for old tweets about piracy
Recently, several old tweets from the Fire Emblem Engage artist were unearthed by users, causing backlash as she gives thumbs up to piracy in these tweets.
The Fire Emblem Engage artist's tweets are from 2014, during the artist's 2-year stay in Brazil after finishing high school.
The tweets have since been deleted, but as for the content, the artist talks about how being in Brazil has changed her view of piracy and how it is much easier to download pirated content than to buy expensive CDs and DVDs.
On July 13, the Fire Emblem Engage artist addressed the issue in a tweet in which she apologizes for her words and actions and says she didn't have a deep enough understanding of piracy at the time, despite being a creator, and mentions being under the influence of a different environment.
フォロワーの皆様、関係者の皆様方へ pic.twitter.com/mMSUNJX6AP

— Mika Pikazo |個展7/28-8/30 (@MikaPikaZo) July 13, 2023
Responses to the tweet were positive, with many users supporting the illustrator. However, the illustrator received criticism from some users because her display pieces are similar in style to the works of illustrator Yoneyama Mai.
Some people found the works very similar and suspected that the artist was copying. See below a tweet comparing the exhibition pieces of the two artists.
La dernière exposition de Mika Pikazo est un peu (trop?) inspirée de celle de Yoneyama non ?
Personnellement ça me perturbe pas mal 🫠 pic.twitter.com/71wyFEQAH2

— Peeji-chan (@WhiteRockMiku) December 16, 2022
There were people who said that this apology about piracy is a way to divert people's attention from the accusations of copying, wanting this problem to be solved as well.
"I don't think piracy is the subject discussed this time. I would like to ask you to explain your mindset regarding the fact that your concepts, style and exhibition techniques in your next exhibition, as well as the previous one, are very similar to that of a certain person. You used to have a style that only you could pull off, so the last few years have really been a shame."
今回界隈で問題視されているのはそこではないと思います。前回に引き続き今回の個展でもコンセプトや表現、展示手法等が某氏と酷似している件についてどういう心算かに触れて頂きたいのです。
かつてのMikaさんは御自身にしか出来ない表現をされていただけにここ数年残念でなりません。 https://t.co/BSNpZd1ps2

— なさん (@na74_3) July 13, 2023
Anyway, fact is that piracy is harmful to the anime and manga industry, and the artist was right to apologize about these old tweets from 2014.
Source: Automaton
Read More on Crazy for Anime Trivia