Is Chika Fujiwara unnecessary in Kaguya-sama?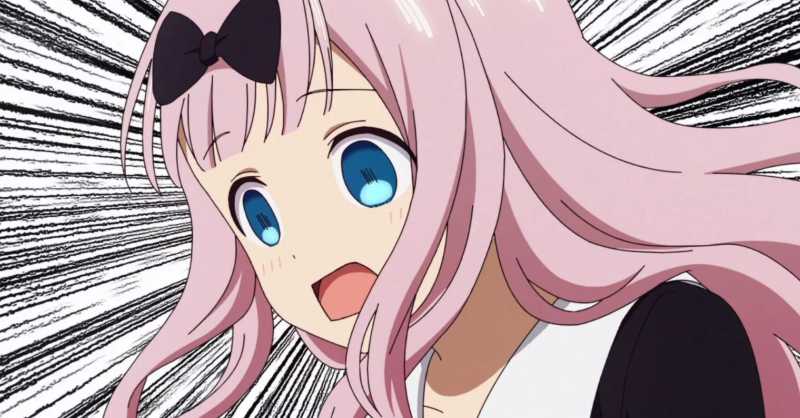 Have you ever stopped to think about what Chika Fujiwara is doing in Kaguya-sama, since she's not in love with anyone?
Kaguya-sama is a romance and throughout the story we can see that many characters have romantic feelings for someone, but what about the Student Council secretary? Is Chika Fujiwara unnecessary in the work?
Is Chika Fujiwara unnecessary in Kaguya-sama?
A Twitter user shared an interesting post in which we can see a graph of the love connections of Kaguya-sama's main characters:
ラブコメなのに誰とも恋愛してないヒロイン、藤原書記 pic.twitter.com/GAvg6qLZlI

— とあるん (@toarutoa) April 9, 2023
As you can see, Kaguya and Shirogane have a mutual love, while Miko Iino has a one-sided love for Ishigami, and Ishigami also has feelings for Tsubame. Kashiwagi and Tsubasa also share a mutual love.
But what about Fujiwara? Is she just holding candle to Aka Akasaka's work?
Essa publicação do Twitter gerou alguns comentários engraçados:
"Algum dia ela vai se apaixonar por um lutador de sumô"
"Creio que eu mesmo me casarei com a Fujiwara"
"É só mais uma waifu random para vender bonecos"
"Não sei porque ela é tão popular"
"Fujiwara é apaixonada por ramen"
"Eis a razão pela qual eu gosto da Fujiwara"
Vale lembrar que a dubladora da Chika já chegou a pedir ao autor de Kaguya-sama, um desenvolvimento romântico para a personagem. Por ora, ela é apenas a Chika, a detetive do amor.
Source: Twitter