Cygames will use AI for game development and animation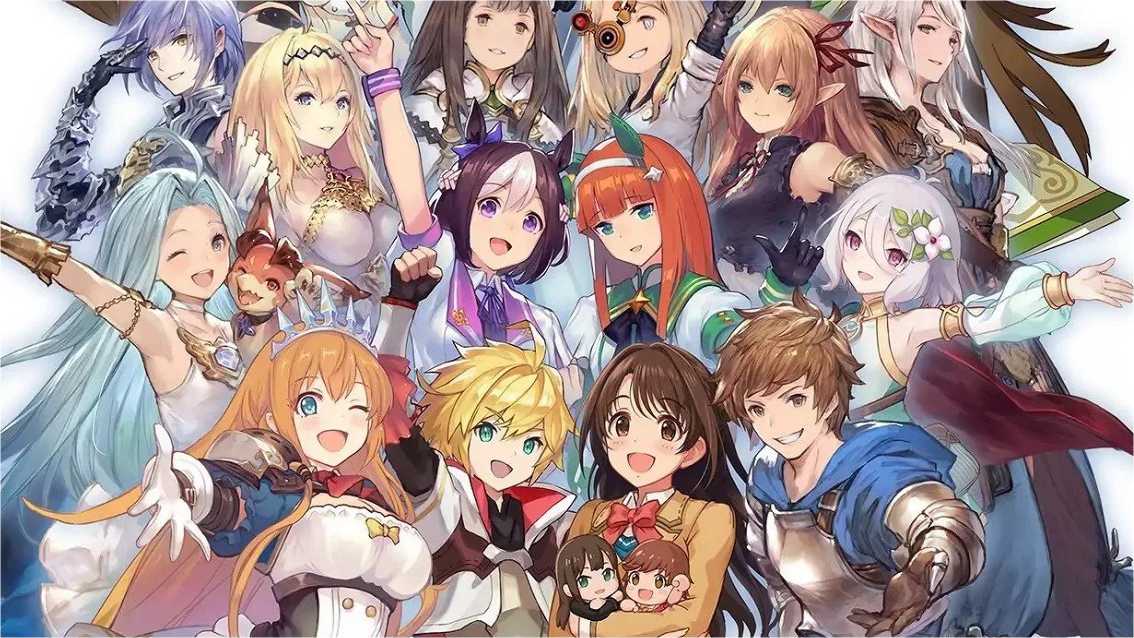 With the boom in AIs, many companies are looking to make use of them for their productions given their enormous potential to generate all kinds of things. And Cygames will use AI for game and anime development.
Japanese digital advertising company CyberAgent announced the establishment of a "Game AI Lab" and an "Animation AI Lab" on October 4.
Cygames will use AI for game development and animation
Through these offices, the company will delve into the research and development of generative AI technology for use in the game development and animation production process.
"(Animation AI Lab Foundation) Our AI Lab and Animation division have come together to establish the "Animation AI Lab", which will work on developing generative AI for the animation industry, establishing new processes production for animation and high quality anime production.
The "Game AI Lab" was also established simultaneously. (Game AI Lab Foundation) Our AI lab and the Videogames/Entertainment Division have jointly established the "Game AI Lab", which will work on the research and development of game-generating AI and its social implementation, with the aim of building a next generation game development workflow and user experience"
【ゲームAI Lab新設】
AI Labとゲーム・エンターテインメント事業部共同で「ゲームAI Lab」を新設いたしました。
ゲーム生成AI技術の研究開発および社会実装に取り組み、ゲーム開発における新世代のワークフローとユーザー体験の構築を目指してまいりますhttps://t.co/qVDvoJrcOo…

— サイバーエージェント 広報&IR (@CyberAgent_PR) October 4, 2023
CyberAgent is the owner of Cygames, and according to CyberAgent's announcement, the company has had an "AI Lab" since 2016, which worked on using AI technology in advertising and developing an LLM (Large Language Model). Scale).
And it wasn't until May of this year that they formed an AI strategy department within their games and entertainment division, striving to improve game quality and development efficiency in creating AI-based scenarios and development tools. level design support and similar.
"The use of generative AI in the gaming industry is expected to accelerate beyond graphics generation and scenario creation," says the announcement, which is why the Game AI Lab was created with the aim of working on game development of higher quality, creating new user experiences, researching and developing game-generating AI technology, social implementation, and creating a next-generation workflow in game development.
The Game AI Lab's research scope will include: graphics/character generation, natural language processing, reinforcement learning, sound processing and synthesis, level design, video generation, 3D/animation, music generation/BGM/SE , etc.
The Animation AI Lab is described as having been created with the aim of researching the latest animation production processes, including the production of backgrounds and characters, character movement, voices and background music, as well as developing new animation in production process that uses generative AI.
The research scope of Animation AI Lab will include image and video generation, animation and motion generation, rendering, lip synchronization, voice synthesis, background music, etc.
For both Game Ai Lab and Animation AI Lab, CyberAgent emphasizes that they will strive to research unauthorized use and detect similarities with the aim of protecting copyrights and maintaining a healthy market.
Source: Automaton
Read More on Crazy for Anime Trivia