Top 10 most played Pokémon Games in Japan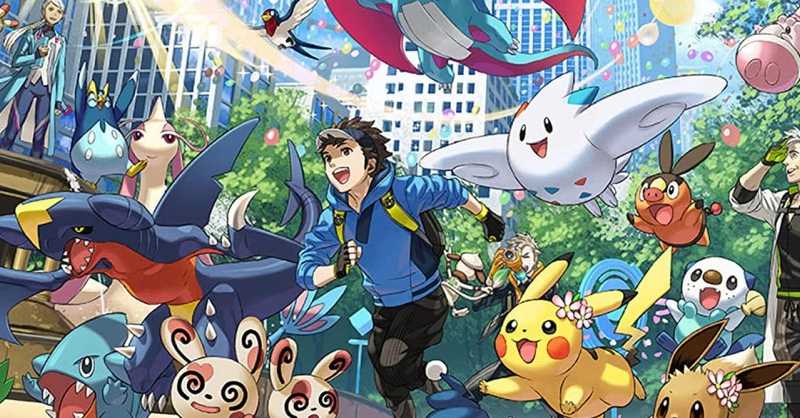 The Japanese company Gameage R&I released the results of an internet survey conducted in December last year on the 10 most played Pokémon games in Japan. 2,604 men and women between the ages of 15 and 59 participated in this survey.
Top 10 most played Pokémon Games in Japan
In tenth place we have Pokemon FireRed and LeafGreen with their 17.2%. For that, you didn't expect it, right? Soon Pokémon FireRed, the one where Charmander was always chosen as the starter Pokémon to start adventures in the Pokémon world.
The Pokémon Trading Card Game ranks ninth in the survey with its 17.3%:
The eighth place is Pokémon Go with 20.8% in the survey, I believe that Japan must be a very peaceful place to hunt little monsters.
Pokémon Black and White ranks seventh in the survey with 22.8%:
In sixth place we have the classic Pokémon Yellow: Special Pikachu Edition with 24.1%:
In fifth place with 24.2% is Pokémon Blue:
In fourth place is Pokémon Ruby and Sapphire with their 26.1%:
Moving into third place, we have Pokémon Diamond and Pearl with 28%:
In second place we have Pokémon Gold and Silver with 37.1%:
And in first place, the most played Pokémon games by the Japanese are Pokémon Fire and Green with 48.7%:
Top 10 most played Pokémon Games in Japan: Nintendo Family
The survey also revealed some interesting data regarding consoles and the ages of players: 75.1% of survey respondents played Game Boy games, 53.1% played on Nintendo DS, while 28.9% on Nintendo Switch.
Nintendo DS games were the most played by teenagers (83.3%) and those in their 20s (72.1%). Game Boy games were by far the most played by people in their 30s (95%), 40s (81.9%) and 50s (81.4%).
Among these, what is your favorite game and which starter did you choose? Let us know in the comments!
Source: SoraNews24