Former Idol Mariko Shinoda would have Cheated on her Husband
This is a scandal that is currently going on in the Japanese media, it is a case of cheating involving former idols and other former idols of AKB48.
Mariko Shinoda is a celebrity, she is a former member of the idol group AKB48, and she is in the midst of a custody battle over her daughter against her former husband.
Mariko graduated (term used for those who left the group), from AKB48 in 2013, she got married in Autumn 2019 to a man she dated for 4 months, in April 2020 she gave birth. She then ended up becoming something of a maternity model, posting photos of herself with her daughter on her Instagram.
However, everything changed in the summer of this year due to certain rumors.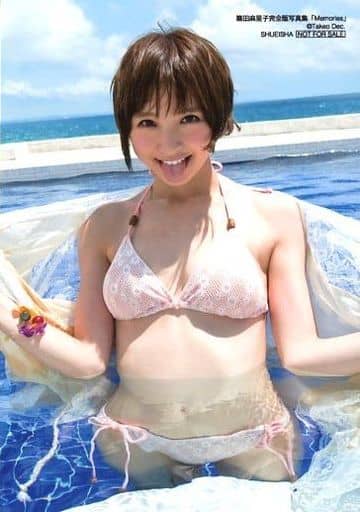 In September, came the news that Mariko and her husband had separated, and that the husband had taken the couple's daughter and would be denying visits from Mariko. Mariko reportedly made threats to kill herself among other things.
Then came December, and her husband accused the former idol of cheating and sued her, this is common in Japan, suing your ex-husband/ex-wife for damages.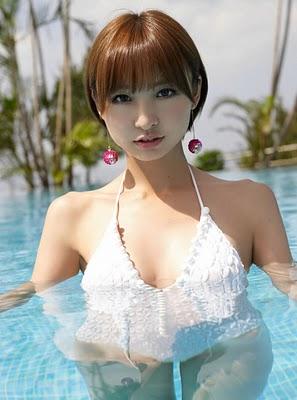 Mariko's husband would have found a kind of diary application where the former idol Mariko wrote down when she had sex with her husband and when she had sex with her lover.
Many of these details are coming to light because of the case that is in the courts, but rumors and tabloids are going crazy publishing various things about the case.
Mariko would recommend "escorts" to other former idols
Some points of the text below have not been confirmed (yet), so take it as a rumor!
In one of the craziest plot twists in the industry, came from prints of conversations in the LINE messaging application, which ended up emerging, these conversations would be Mariko with her lover (said to be a successful businessman), but there are also conversations between Mariko and Yasushi Kubota.
Yasushi Kubota is the former president of AKB48, in 2013 the story emerged that Kubota was having an affair with former idol Tomomi Kasai.
According to the prints, Kubota is apparently involved with what is essentially an escort and massage service for women called "Roppongi Secret Base".
This venue's services would be popular with former AKLB48 idols, rumor has it that Mariko cheated on her husband not only with the executive but with several other men, and she would recommend male "escorts" to other former AKLB48 members like Sashihara Rino and idols who are still in the group.
元AKB48・篠田麻里子さんの不倫バレ泥沼裁判と、指原莉乃さん&大沢あかねさんの女性用風俗巻き込み事故騒動についてまとめました pic.twitter.com/KvG8YhFSjg

— 滝沢ガレソ🪚 (@takigare3) December 24, 2022
Kubota and Mariko were accused by Bunshun magazine of having an affair in 2010, prompting AKB48's management company, AKS, to sue the publication. In 2013, the magazine followed up on a scoop: a photo of Tomomi Kasai and Kubota on the street, supposedly before spending the night at his house.
Later that year, Kasai graduated from AKB48. Mariko also graduated a few months later. In September, AKS won its lawsuit against Bunshun over its allegations, although it received only nominal damages. Looks like the magazine had the last laugh.
via: Bunshun TK, Nante Japan