Author of Rent a Girlfriend Jealous of Chizuru with Fan?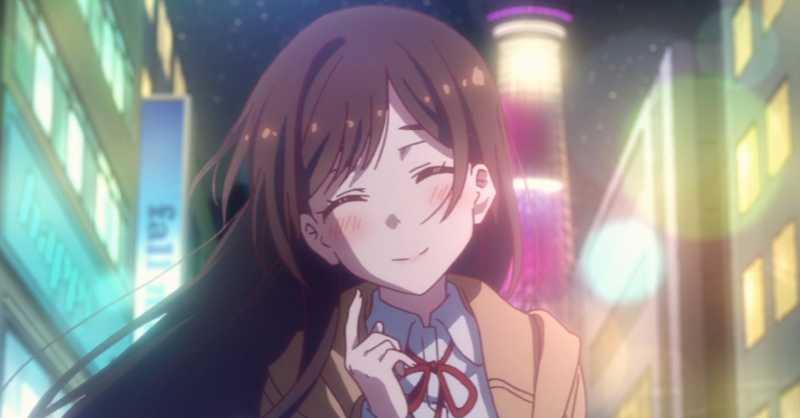 A little while ago, we talked about the life-size figure of Mizuhara, announced by Kodansha, and that it was made through a vote in celebration of the 200 chapters of the manga.
Kodansha also started a lottery, where the winner could have a date with a life-size figure of Mizuhara. The winning fan was announced recently and the author of Kanojo Okarishimasu was jealous! See below a photo of the fan on a date with his Mizuhara:
"Today I had a date with Mizuhara at Asakusa Hanayashiki! The feeling of closeness was so good! We were accompanied by a professional photographer and I was able to chat with members of the production, which made for a great day.
A huge thank you to everyone who worked so hard to make this day possible. I will keep working hard as a fan of Kanojo Okarishimasu (Chizuru's #1).
This time we were accompanied by a photographer, who gave us several suggestions while taking the pictures, but thought about every detail of the situation and the angle of view, which made me think: "Wow! It looks like a professional photo shoot." I thought to myself while being filmed (laughs).
The personal creator of this large life-size Mizuhara figure was also there, and it was very frivolous and fun! I thought it was this groove that made the real Chizuru complete, right down to the clothes!
Those responsible for Kanojo Okarishimasu took the opportunity to tell me how much they love the franchise, and I don't know what their faces were as they spoke, but I'm sure they had a big smile! Just like Kazuya in our uniform date! It would have been a miracle to have had the opportunity to directly express my love for the work, so I was overjoyed!"
今日は水原と浅草花屋敷でデートしてきました!!

この距離感、めっちゃ可愛いかった!
プロのカメラマンさんが付いてくれたり、関係者の方とお話しできたりで最高の日になりました✨

今日のために尽力して頂いた方々には心から感謝します!

これからもかのかりファン(千鶴最推し)として頑張るぞ! pic.twitter.com/aPrQG4gpCC

— KEiGO (@likemathsnot) October 25, 2022
Kodansha arranged everything and took care of all expenses. The fan encounter with the life-size figure of Mizuhara took place at the Asakusa Hanayashiki Amusement Park in Asakusa.
Author of Kanojo Okarishimasu gets jealous of fan who took life-size figure of Mizuhara on a date
The author of Kanojo Okarishimasu, Reiji Miyajima, is obsessed with Chizuru. He has already posted photos on his Twitter mixing 2D with 3D, and has even said that she is his girlfriend. The author of Kanojo Okarishimasu then, did not stay behind and posted a photo on his Twitter with the life-size figure of Mizuhara in full size:
"I was on a date. No objection."
デートをしてきました。異論は認めません pic.twitter.com/nFiPNryIIl

— 宮島礼吏 Reiji Miyajima (@Miyajimareiji) November 21, 2022
Yep, the author of Kanojo Okarishimasu isn't going to give up on his love for Mizuhara that easily. What do you think? Leave your opinion in the comments!