Sora Amamiya enjoying Cheetos is pure cute!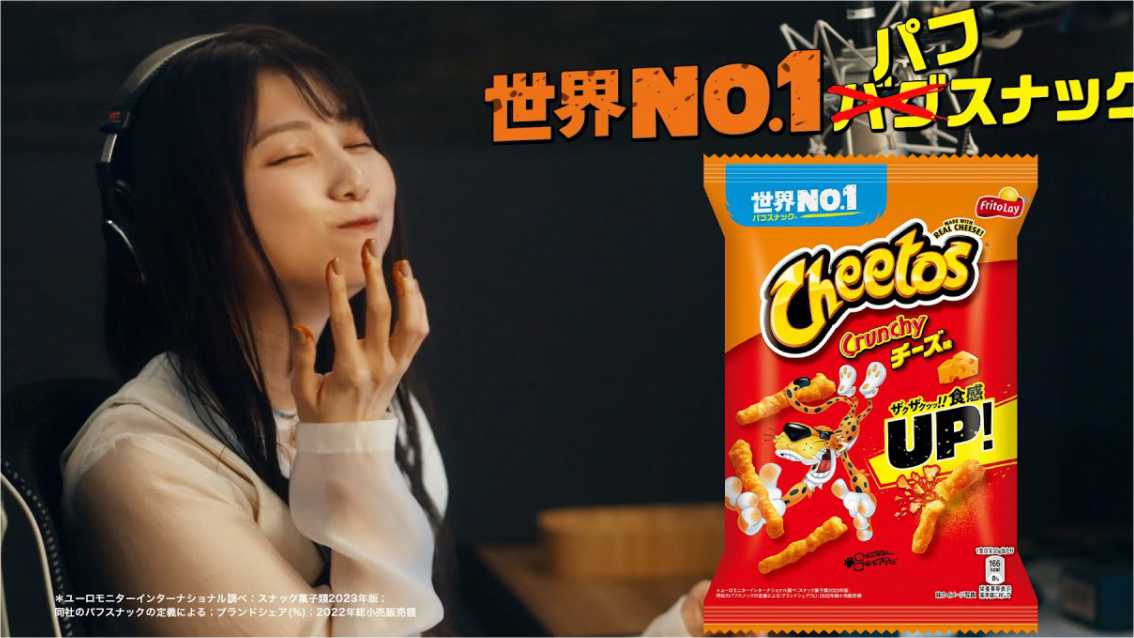 Seiyuu and singer Sora Amamiya enjoying Cheetos is the cutest thing you'll see today! We have three Cheetos commercials where she appears in three different situations enjoying the snack.
Sora Amamiya enjoying Cheetos is pure cute!
In the first Cheetos commercial, she plays an animator with fingers full of Cheetos who adds some unexpected creativity to a cut of the animation!
In the second commercial, she plays an editor who tries to use the keyboard with Cheetos-stained fingers:
In this third and final commercial, she plays herself about to record the narration for a Cheetos commercial. She wonders about the script's claim that Cheetos is "the world's No. 1 flaky snack" and takes a bite to see for herself. When the scene rolls around, she forgets her lines and chews with abandon, much to everyone's confusion.
Sora Amamiya is one of the most popular artists in Japan, among her most popular works in dubbing we can mention Aqua from Konosuba, Ichinose Chizuru from Kanojo Okarishimasu and Akame from Akame ga Kill!
She is also in the music business, check out one of her performances on THE FIRST TAKE:
Anyway, this Cheetos commercial is certainly one of the cutest things she's ever done. Let's wait for more work from the talented Sora Amamiya!
Read More on Crazy for Anime Trivia