5 Similarities between Mashle and Harry Potter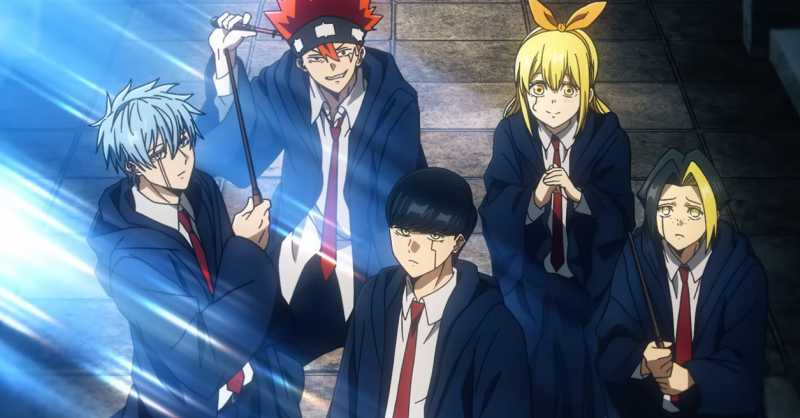 Want to see 5 Similarities between Mashle and Harry Potter? Mashle: Magic and Muscles is certainly one of the most interesting anime of the spring 2023 season. A super fun comedy that takes place in a magical world where the story revolves around a protagonist who uses "muscle magic" where also you can see the similarities between Mashle and Harry Potter.
Anyone who has watched the franchise's films must have certainly noticed some similarities between Mashle and Harry Potter, and that's exactly what we're going to talk about today!
5 Similarities between Mashle and Harry Potter
Without further ado, let's see some of the similarities between Mashle and Harry Potter!
1 – Hagrid's Hut
The humble abode of wizard Regro Burndead shares a resemblance to half-giant Hagrid's iconic hut. The author was very specific, adding a storage room next to the country house.
2 – Selector Hat
In the Harry Potter universe, the Sorting Hat is a sentient Hogwarts artifact that magically determines which of the four Houses each new student will be sent to. Of course, a hat is quite different from a unicorn, but they both have the same functions!
3 – Quidditch
The concept of Quidditch is introduced in episode 4 of Mashle, after Mash follows in Harry's footsteps by showing some broom skills during initial flying practice. But unlike Harry, Mash is more of a "fall in style" type. The pitch's configuration resembles the Quidditch arena with the odd ball and hoops, although in Mashle's case, it appears to be a simplified version.
4 – Similarities with Hogwarts Students
While there are a number of parodies of Harry Potter characters scattered throughout Mashle: Muscle and Magic, without a doubt the three most distinct student references are Harry (Mash), Draco Malfoy (Lloyd Cavill) and a combination of Neville and Ron (Finn Ames).
Both Harry and Mash ignored the Wizarding Realm for most of their childhood, after surviving a childhood near-death experience. Both receive a mark of lightning and proceed to follow the path of the Chosen One, albeit with different goals in mind.
Lloyd matches Malfoy in appearance, attitude and accomplices, however, his superiority complex has more violent side effects. Finn is just as timid and loyal as Neville Longbottom, and initially just as weak. He has a gifted brother like Ron, and happens to be Mash's de facto best friend.
5 – Hogwarts and Easton Magic Academy
Mash's school of wizardry is practically a copy of Hogwarts equipped with the castle at the top of the tower, the nearby (forbidden) forest, a Great Hall with the famous floating candles and much more.
Classes are almost identical, with subjects such as Potions, History of Magic, Enchantment and Divination. Students also wear the same unmistakable robes as the Hogwarts children, who have also been divided into distinct houses: Orca, Lang, and Adler.
Source: GameRant
Read More on Crazy for Anime Trivia