Naughty song by Houshou Marine plays on japanese radio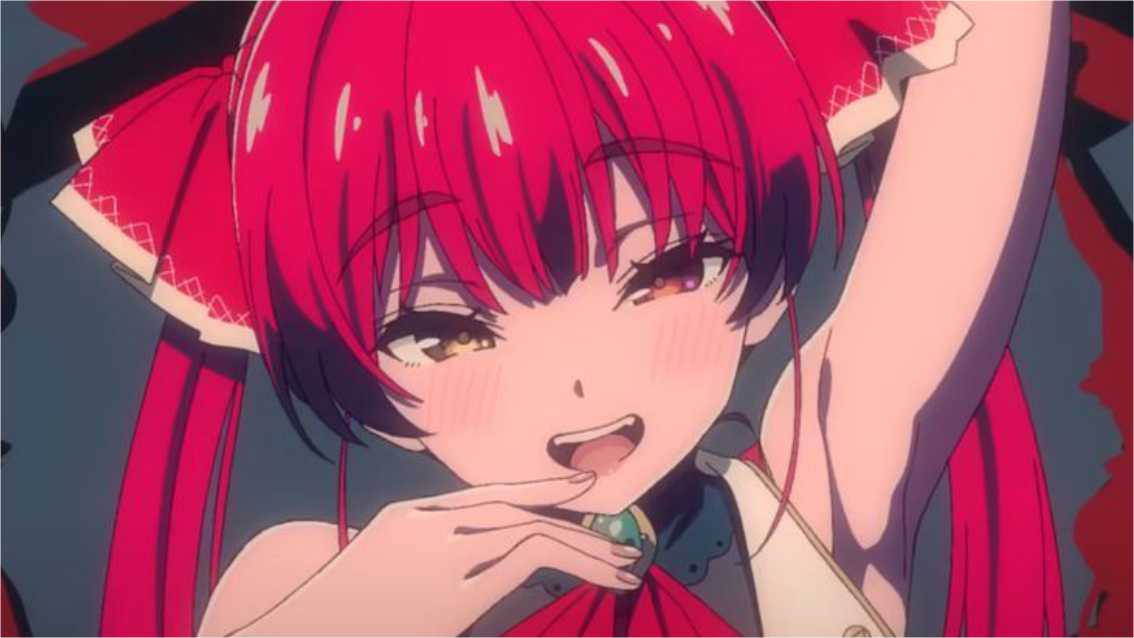 Houshou Marine is one of Hololive's Vtubers along with Usada Pekora, Uruha Rushia, Shiranui Flare and Shirogane Noel, with Houshou Marine being the most popular vtuber in Japan with over 2.5 million subscribers on her YouTube channel.
Not long ago, Marine's song named "I'm Your Treasure Box" was played on Japanese radio stations where some fans shared their experiences of hearing the song in public.
Naughty song by Houshou Marine plays on japanese radio
So you can get more inside of Marine's "I'm Your Treasure Box", here's the complete lyrics of the song:
"I'm your treasure chest
The Chest of Hidden Pleasure
Marine's Dangerous Smell
Ahoy!
If you open this, what would I say?
Were you looking for the ca-pi-tan?
Aah, don't be so gross maybe? Did you find something much better than a treasure?
This is good!
The red that calls you to the best pirate treasure
This is me The aroma spreads, please don't be afraid come open me
World's Sexiest Big Peachy
I know you want me maybe proving myself try my sweetness
Ah-hoy da-ba-da-boi, ah-hoy da-ba-da-boi
Take the treasure key and put it gently
The chest door, open it quickly!
Your impatient hands glide across this map
(Yes) in search of the red rose
We'll sail the seven seas (The seven seas we will explore)
The summer sun smiling with joy
(We'll break the barrier)
Marine's shining ocean
(What did you think of when I said barrier?)
Now please grant my dearest dream open this box
Open it right now, or I'll scream
(Really loud)
My sensual appeal makes everyone freeze
Y ' all can't hold back anymore? (kaboom)
you will have the pleasure maybe my love come and get it
Ah-hoy da-ba-da-boi, ah-hoy da-ba-da-boi
Gold and silver don't compare
I'm wrinkled, someone help me
I'm watching you try to torture me
If you understand, come open soon
the treasure chest red awaits you (G-guys, open up!)"
Some parts of the song also make Marine moan which makes everything VERY naughty and leads us to the conclusion that "I'm Your Treasure Box" requires the use of headphones. But that wasn't the case this time, as the song was played on the radio.
A tweet from a user mentions that Houshou Marine's song was broadcast on the Japanese radio station "USEN HITS", where many stores and workplaces tune in for their in-store broadcasts.
Marine's "I'm Your Treasure Box" has been featured on USEN cable radio in Japan recently which apparently a lot of shops and workplaces use for in-store broadcast, and I've been checking out the recent comments on the Youtube video. Some amusing ones I decided to TL for fun:

— osakaki (@osakaki_yt) September 4, 2022
Usen Hits also shared a list of recommended songs for each week and Houshou Marine's song was in the top 1 for two different weeks.
【今週のUSEN HIT SNS注目曲】
気になるアーティストがいたらRT🤩#宝鐘マリン#学芸大青春#FariaClown#SingingCosplayerHikari#ATEEZ#JASPĘR#Gover #PPE41#白神真志朗#栗山龍太#音田雅則

今週のソングリストはこちら💁‍♀️https://t.co/jFWbmbw9hA pic.twitter.com/O1WO5wnWTD

— USEN HITS!(有線放送) (@USEN_HITS) September 3, 2022
Now, how did fans react to "I'm Your Treasure Box" in public?
"Today there was a family with children and the captain's breathy voice played in the silent space. I couldn't contain my laughter, I was happy and embarrassed at the same time. All I could do was fall flat on my face, hold my hands over my mouth, and pretend my teeth hurt. Congratulations. I took it off. (Wisdom teeth)"
"For some reason I'm the only one who can't stop sweating at my part-time job. Thanks. I'm rooting for you"
Houshou Marine's song certainly made some people embarrassed to be played in public, but of course many were also happy to see a song by their favorite Vtuber gaining space in one of the biggest media outlets in existence.
via: Você Sabia Anime
Read More on Crazy for Anime Trivia