Fight over Dragon Ball rights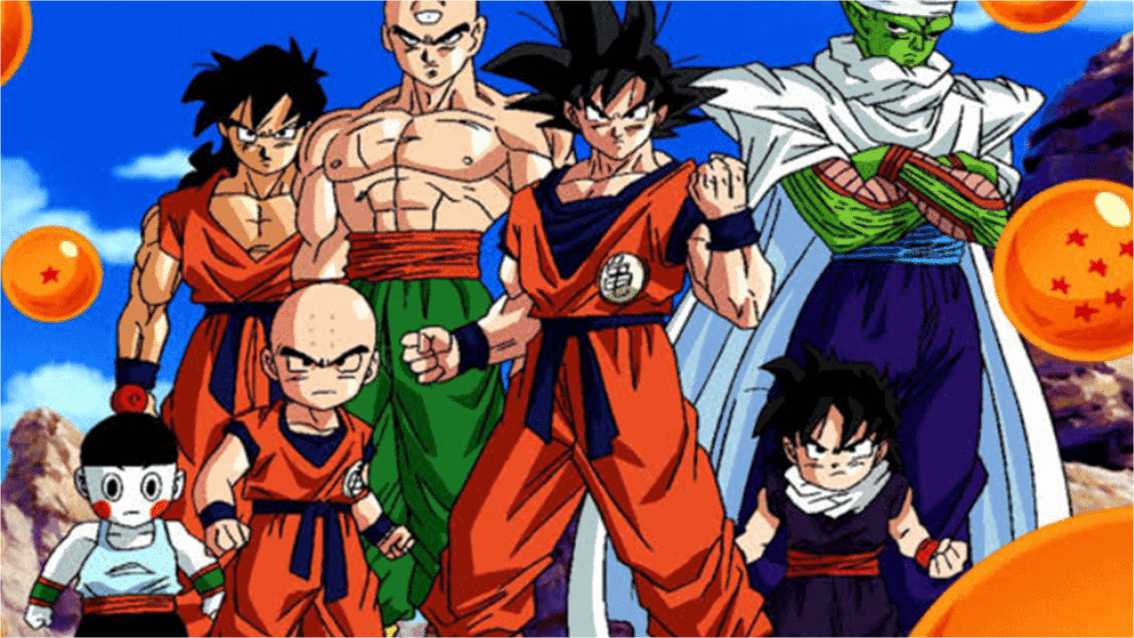 Currently, a dispute over the rights to Dragon Ball is taking place at Shueisha. Editor Akio Iyoku left Shueisha, he held the position of editor-in-chief of the monthly magazines "V Jump" and "Saikyou Jump", and is a figure known to readers, being called "King Youku" ' on V Jump's YouTube channel.
Fight over Dragon Ball rights
Iyoku plans to handle negotiations for Dragon Ball content, which until then were exclusive to Shueisha, through his own company that he is setting up.
According to an active Shueisha employee, Iyoko developed a close relationship with Akira Toriyama when they worked on the development of the game "Dragon Quest", where Toriyama was responsible for character design. They have been friends for around 30 years and Toriyama has complete trust in Iyoku. He was the one who played the role of interlocutor when collaborating with other companies on projects such as films and games.
Iyoku, who held the position of head of the exclusive productions department "Dragon Ball Room", founded in 2016, had the status of "Akira Toriyama's closest employee".
Rumors gradually began to emerge that Iyoku was appropriating Akira Toriyama's works. There were reports that he acted with great authority, preventing the development of Toriyama's works in other internal divisions of the company, exerting strong pressure on Toei Animation to obtain projects.
Furthermore, he often traveled abroad with the Dragon Ball Room team, creating a situation where no one could question him.
In the personnel reorganization in June 2022, Iyoku's position underwent a drastic change.
It was announced that Iyouku-san would be transferred from the position of "Director of Dragon Ball Room" and "Editor-in-Chief of V-Jump and Saikyou Jump" to the position of "Deputy Director of the New Development Department Business" and "Director of the Business Promotion Office".
It seems that the company saw the fact that Iyoku was too involved with Dragon Ball as a problem. However, Iyoku, who did not want to move away from Dragon Ball, showed great resistance.
After the announcement, he refused to begin preparations for the transfer, showing an "I'm not going to move" attitude, and began to oppose it, seeking a change in his position regarding Toriyama's works.
In the end, the company relented and he obtained the title of "Deputy Director of the Licensing Department", continuing to be involved with Dragon Ball. He was also involved as an Executive Consultant on Toriyama's film Sand Land.
Capsule Corporation Tokyo
The situation changed about a year later, in May of that year. Secretly, Iyoku established a company where he became the executive director. And the name of that company is Capsule Corporation Tokyo.
Capsule Corporation is the name of the company founded by the father of the character Bulma in the Dragon Ball story. Later, Bulma takes over the presidency of her father's company, and her son Trunks becomes the executive director. It is a name known to all Dragon Ball fans.
Iyoku, who named his own company after his passion for Dragon Ball, was secretly moving forward with preparations for his departure.
When checking the business register of Capsule Corporation Tokyo, it is possible to observe that in the "Objectives" section, which describes the company's activities, activities such as "Individual and group creator management", "Planning, development , production, sale and distribution of content (text, audio, images, etc.)", "Management, exercise, purchase and licensing of intellectual property rights (copyrights, patents, trademarks and design rights", among others.
A Shueisha employee says the following:
"As you can see from the company name and registered objective, it is as if Iyoku is declaring "We will do business with Dragon Ball". You could say it's a hostile exit. Furthermore, he planned to hire two subordinates from the time he worked in the Dragon Ball department.
One of these people is employee ' Both have a deep devotion to Iyoku, especially X-san, who reportedly cried a lot upon learning of Iyoku's transfer in 2022, and tried to stop him. The three have already submitted their resignation letters to the company."
How will Capsule Corporation Tokyo, led by Iyoku, be involved with Dragon Ball? It is said that the Dragon Ball manga rights will remain with Shueisha, but the gaming and audiovisual related businesses will be transferred to Capsule Corporation.
However, Shueisha cannot simply disconnect from content as important as Dragon Ball. It appears that Shueisha intends to be involved in the business in some way beyond the manga, but negotiations are still ongoing to determine the degree of involvement of the parties involved.
And what are those involved thinking? Well, the first to be approached was Kazuhiko Torishima, the original editor known as the "father" of the series, but he responded:
"I have nothing to say about this, please ask Iyoku himself or Shueisha"
Horinouchi Maruei, president of Shueisha, also known as the original publisher of "Kochira Katsushika-ku Kameari Kōen-mae Hashutsujo" – KOCHIKAME – (created by Akimoto Osamu), in front of his residence, he admitted:
"I heard that he, Iyoku-san, is leaving the company."
However, when asked about Shueisha and Capsule Corporation Tokyo's future plans, he responded:
"I can't say much about it. It is best to ask Public Relations for more detailed information."
Iyoku was also asked about his departure from the publishing house and the context behind it. He said the following over the intercom:
"I have nothing to say about that now. Sorry"
When asked if he is leaving Shueisha and founding his own company, he had this to say:
"On this matter, I also have nothing to say. Sorry"
After these words he abruptly turned off the intercom.
And what does Akira Toriyama think about this? In front of his residence, when reporters called "Toriyama-sensei!" from the car, Toriyama, who got out of the car, responded with an enthusiastic "Yes!". He promptly attended the interview in a friendly manner.
Quando perguntado se ele tem planos de trabalhar com Iyoku depois de deixar a Shueisha, Toriyama disse o seguinte:
"Sorry, I was instructed not to say anything. They told me to contact Shueisha's PR team if anything happened. I've had enough trouble for talking nonsense…"'
When asked what Iyoku's new company plans to do in the future, he said:
"Eu seria advertido se dissesse algo desnecessário, então me desculpe"
Quando perguntado se foi ele que nomeou a empresa de Iyoku, Toriyama respondeu:
"Oh, no, no."
The idea came from Iyoku:
"Yes yes. I was the one who said 'Eeeh!' personally"
Were you surprised?
"Yes."
Saying "Well, thank you very much", Toriyama said goodbye and entered his house.
Shueisha's PR team was asked about Iyoku's departure from the company and how Shueisha and Capsule Corporation Tokyo will be involved with Dragon Ball in the future, and we have the following response:
"Our company does not publicly disclose information about the departure of our employees, their activities or the rights related to published works"
We have another telephone response stating:
"We are aware that Akio Iyoku is leaving the company"
An employee already mentioned above commented: "Even Torishima-san, the original editor who is called the 'father' of the work, did not dare address the taboos that Yoku-san touched on. It doesn't look like this dramatic saga of exit and independence."
This turmoil behind the scenes of Dragon Ball is capable of changing the way we know the franchise today. For fans, all that remains is to keep an eye on future news.
Via: Bunshun Online