Doga Kobo redeemed himself with Oshi no Ko?
Do you think Doga Kobo redeemed himself with Oshi no Ko?
But how do you "redeem"? Doga Kobo is an anime studio that, in my view, the Japanese have always seen as a good studio with good quality anime, nothing crazy you know, but well-made anime.
Some of Doga Kobo's biggest hits we have Gekkan Shoujo Nozaki-kun, Plastic Memorias, Himouto Umaru-chan, Love Lab, Yuru Yuri, New Game, Gabriel DropOut, Dumbeell Nan Kilo Moteru, Maoujou de Oyasumi, Shikimori-san among others… until 2021 arrived and changed the way people saw the studio.
Doga Kobo in 2021
But what terrible happened in 2021? They animated Osananajimi ga Zettai ni Makenai Love Comedy and the reception to that anime was just terrible to be honest.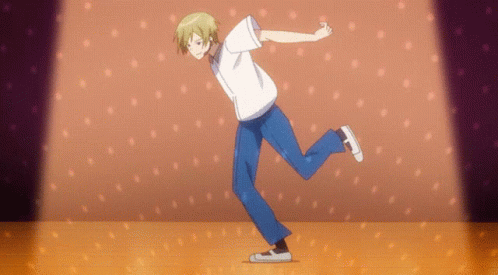 So apparently, there were people who started to distrust the studio.
Doga Kobo redeemed himself with Oshi no Ko?
An image was posted on Twitter after Oshi no Ko's premiere in April and has had nearly 3 million views and shows how fans were with Doga Kobo before and how they are now:

The image starts saying that Doga Kobo is well regarded for having made successful anime, then Osananajimi is announced and fans are looking forward to another anime from the studio. The anime turns out to be shit with some not very good animation scenes and fans are disappointed.
Dai Oshi no Ko is announced and seeing that the studio is Doga Kobo nobody has any expectations. Oshi no Ko premieres, it's an extremely well-made production, and fans' confidence and excitement is restored!
At the time, these were some of the comments from fans:
"There's the normal possibility that only the first episode has good animation, so I'm still in doubt."
"This could just be a pet peeve of mine, but I have an image that animes with this kind of animation atmosphere end up losing steam in the second half… Seriously, please keep maintaining this quality!"
"Seriously, this is real haha. I hope it doesn't go down in quality from episode 2 onwards. I don't want it to become something like that cute detective anime, you know what. That was a real blow to the first episode."
"Although the choice of production company is important for an anime, the production period is the most crucial. The timeframe for "Osananajimi ga Zettai ni Makenai Love Comedy" from production announcement to anime adaptation was exceedingly short. is the cause of the drop in animation quality. One can expect a high-quality anime only when there is at least one year between the announcement of the anime adaptation and its broadcast."
That's true, Osananajimi ga Zettai ni Makenai Love Comedy was announced in October 2020 and premiered in April 2021. I started watching and even commenting on the Osananajimi ga Zettai ni Makenai Love Comedy anime here on the site, but I dropped it and I never regretted it.
But hey, did you know about this one and do you also think that the Doga Kobo studio redeemed itself with Oshi no Ko? Or did they always think they were a good studio even with Osananajimi ga Zettai ni Makenai Love Comedy?
Via: Ui0518
Read More on Crazy for Anime Trivia