Survey reveals top 10 Shonen Sunday heroines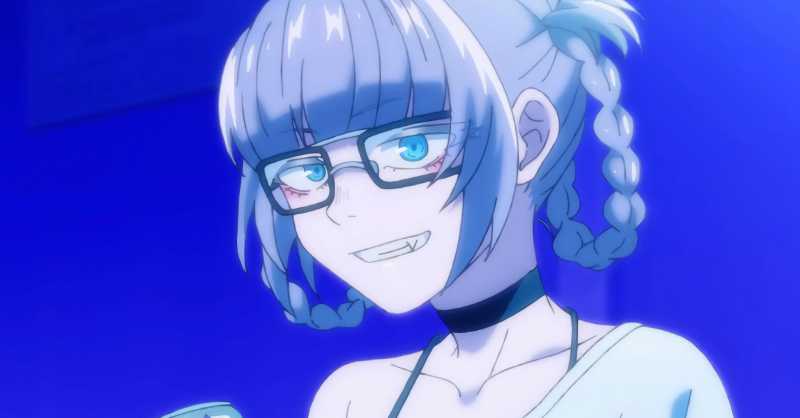 Do you know who are the top 10 Shonen Sunday heroines? For those who don't know, Shonen Sunday is a weekly manga magazine published by Shogakukan, which was first published on March 17, 1959 in response to Kodansha's Weekly Shonen Magazine.
Well, the Comic Natalie portal recently conducted a survey to find out which are the 10 best heroines of Shonen Sunday. Initially, they chose 101 candidates from series that premiered in the magazine between 1980 and 2023.
Top 10 Shonen Sunday Heroines
They collected around 275,000 votes over a 10-day period, and finally released the results. Let's check out the top 10 Shonen Sunday heroines according to the survey!
10 – Aoi Nogami (Zettai Karen Children)
Aoi Nogami hails from a series that was quite popular in the late 2000s, whose fandom has now disappeared.
9 – Lum (Urusei Yatsura)
Lum is shown to be a very beautiful young woman with yellow eyes and shoulder-length light blue hair. She is a sweet, innocent, faithful, and good-natured girl, but can also get jealous and short-tempered, usually due to Ataru and his incessant fondness for flirting.
8 – Princess Syalis (Sleepy Princess in the Demon Castle)
The story revolves around a young girl who is a princess and was kidnapped by the Demon King in the midst of conflict with humanity. While humans fight to rescue her, Syalis decides to spend her days sleeping, however, her insomnia is always present to disturb her.
7 – Miku (Aishiteiru Game wo Owarasetai)
A very funny romantic comedy! Childhood friends who have been together since they were little, and finally realize their feelings for each other, but are too close to be honest. The end of your love is decided in this simple game where the winner is the one who embarrasses the other!
6 – Kanon Nakagawa (The World God Only Knows)
As an idol, Kanon probably has the most costume changes in the series, from casual to extravagant. She is often seen wearing a large yellow ribbon.
5 – Nazuna Nanakuza (Yofukashi no Uta)
Nazuna is a vampire who likes the night itself and not daylight. One day, she meets a 14-year-old boy named Kou Yamori. Kou is a guy who can't sleep very well every night, and in order to satisfy Kou's wishes, Nazuna will show him how to sleep very well at night.
4 – Ayumi Yoshida (Detective Conan)
Ayumi is a naive and innocent little girl who enjoys adventures. She demonstrates courage as time passes and acts as the cheerful spirit of the group. She has a crush on Conan, even dreaming of marrying him, which makes him uncomfortable.
3 – Kagome Higurashi (InuYasha)
Kagome's heart is pure and kind, always rich and sometimes uncomfortable, which is eerily similar to InyYasha's lack of control. Due to her empathetic nature, she never hesitates to help those in need, treating everyone with warmth and respect.
2 – Ai Haibara (Detective Conan)
Haibara has a calm and cool personality, sarcastic wit and high intelligence. When she had just escaped from the Black Organization, she was cynical and alienated from others. Since then, Haibara has thawed out as he embraced his new life as a child and forged strong relationships with the Detective Boys, Agasa and Ran.
1 – Ran Mori (Detective Conan)
Ran's biggest personality trait is that she genuinely cares for those she loves. She is also patient, kind and caring. At the same time, she has a very overpowering personality, quickly able to intimidate most people when she is angry.
And these are the top 10 Shonen Sunday heroines according to the survey conducted by the Comic Natalie portal. With this research we can see the strong presence of the Detective Conan franchise that remains extremely popular.
Source: SoraNews24