Seiyuus who voiced famous characters at just 17 years old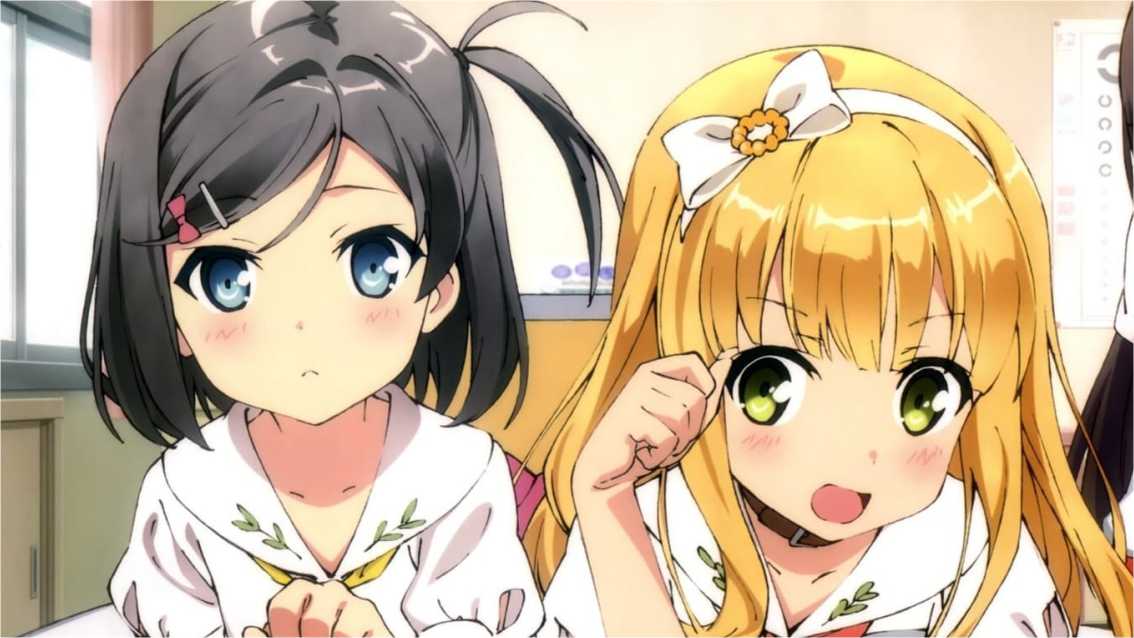 So young, and so talented, today we're going to talk about some seiyuus who voiced famous anime characters at just 17 years old, the talent is amazing!
Seiyuus who voiced famous characters at just 17 years old
Yui Ogura is a singer and voice actress from Gunma Prefecture, Japan. Currently, she is affiliated with Style Cube, while her musical activities are signed under Nippon Columbus.
She was only 17 years old when she voiced the character Tsutsukakushi Tsukiko in Hentai Ouji to Warawanai Neko whose story revolves around Yoto Yokodera, a second-year high school student who is arguably the biggest pervert in school.
The problem is, he's not good at showing his real emotions. One day, the equally perverted best friend transforms completely and rids himself of his "impure thoughts", a feat he attributes to the power of the "Stone Cat".
As the rumors suggest, by wishing on the statue and giving it an offering, one may wish to remove a personality trait from themselves that they no longer wish to have.
Miyu Tomita is a Japanese voice actress and singer from Saitama Prefecture.
After aspiring to become a voice actress while studying in elementary school, she participated in two voice acting auditions in 2014, winning one of them.
She was also only 17 years old when she voiced Riko in Made in Abyss whose story revolves around a crater on a lost island, discovered about 1900 years ago, of unknown origin and depth. Called "Abyss"
The giant opening harbors remains of ancient civilizations and fantastical creatures deep within its many layers, leading explorers to brave countless dangers in search of adventure and prestige.
Anna Nagase is a Japanese voice actress affiliated with 81 Produce, born in March 2015, she was only 17 years old when she voiced the character Ushio Kofune from Summer Time Rendering.
The story revolves around Shinpei Ajiro who, after the death of his parents, he grew up with sisters Ushio and Mio Kofune. As an adult, Shinpei lives in Tokyo, until he hears the news that Ushio has died from drowning.
Now, haunted by his ghost and aided by Mio, Shinpei tries to find the answers to what really happened to Ushio and presumably save the villagers from a strange dark riddle.
Kikuko Inoue is a Japanese voice actress, singer, and narrator. She was part of the DoCo and Goddess Family Club singing groups. She is the founder and manager of her voice acting company, Office Anemone.
Inoue was just 17 years old when she voiced the character Sanae Furukawa from CLANNAD, whose story revolves around Tomoya Okazaki, a young delinquent who believes he'll never become anyone in life.
His favorite pastime is skipping class with his friend Youhei Sonohara to get through those days of his monotonous life. However, everything changes when he meets Furukawa Nagisa on his way to school.
I mean, Kikuko Inoue was also 17 years old when she voiced Asaba from Okuasama wa Mahou Shoujo in 2005, and she was also 17 years old when she voiced Belldandy from Megami-sama in 2007, and she was also 17 years old when she voiced Mirelia from Shield Hero in 2022!
Turns out, Kikuko Inoue jokes that she's part of the "17-year-old cult," in which she claims to be 17 years old for all eternity. And she's not the only member of this cult; other Seiyuus have joined, like Yukari Tamura, Sakura Nogawa, Rina Satou, and Yui Horie.
Anyway, it's interesting to see that these voice actresses entered the dubbing industry at such a young age, even though it's a challenging field where landing roles is quite a feat. This showcases the determination of all of them.
Via: Twitter
Read More on Crazy for Anime Trivia