Gatebox creates digital versions of anime figures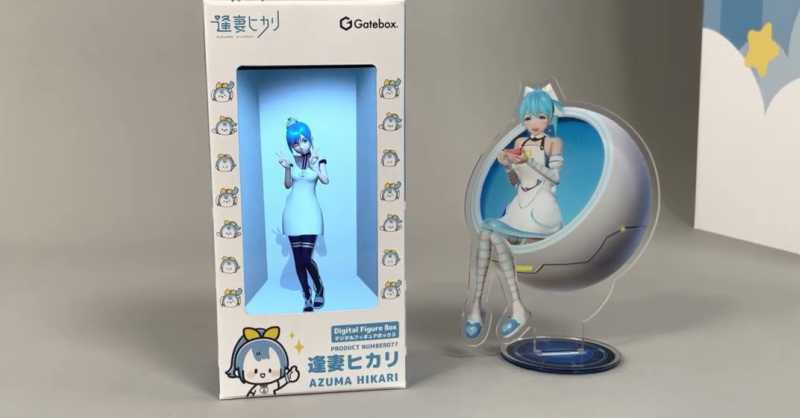 Otaku that is otaku loves to collect anime items, right? Action Figures, manga etc. Gatebox, a technology company from Akihabara is developing "Digital Figure Box" which are digital versions of anime figures.
These digital figures have a number of advantages over their physical counterparts. Since they're 3-D CG models of the character, they can be positioned any way you like, with no balance issues or weird looking plastic joints or connectors.
The downside is that these digital versions of anime figures require a PC program or smartphone app to view. To get around this problem, Gatebox is developing a Digital Figure Box that combines the customization possible of a digital figure with the display and decoration factors of a physical figure, because the fun is having the figures permanently on your shelf!
Gatebox creates digital versions of anime figures
The shape of the device looks like a cardboard box, right up to the slightly curved top, not quite flat and level. Instead of a clear piece of plastic on the front face, though, you get a digital display for your digital figure, as shown in the video below.
There are several styles of digital figures, some with a specific character's name and artwork and one without, so you can exchange other digital figures without them being mislabeled.
These digital versions of anime figures are not yet for sale, but Gatebox intends to make them available for purchase as soon as the design is finalized, so that many otakus will be able to buy them and have them on their tables or shelves. With a figure like that, no otaku would be disappointed!
Source: SoraNews24
Read More on Crazy for Anime Trivia