Chainsaw Man author ate his pet fish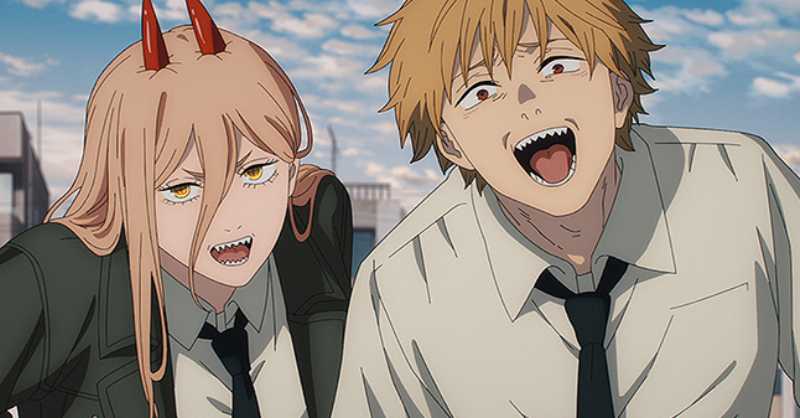 Chainsaw Man author ate his pet fish, it's no wonder that the guy is the creator of Chainsaw Man, one of the craziest and most clueless works of recent times. Today we're going to tell you about the day Tatsuki Fujimoto ate his pet fish, and no, you didn't read that wrong.
Chainsaw Man author ate his pet fish
In a collection of one-shots, the guy told a story about when he ate his pet fish. Check out what he wrote:
Fujimoto: Until I was 24, I lived with my girlfriend in a 15,000 yen apartment in Yamagata. The people around us were very kind and gave us fruits and vegetables. So even though we didn't have a lot, I think we had a pretty balanced diet.
Even though we were poor, we had a pet Japanese ricefish. I found him dead one summer. I went to put it in the garbage, but my girlfriend said she wanted me to bury it, so I went to the park alone.
I tried to bury it under a big tree, but the ground was too hard, my hands got all dirty, and I didn't have a hole to show my effort.
Out of options, I decided I was going to pretend I had buried it and leave it there on top of the ground. As I watched for a while, the ants found the body and started trying to carry it away. I'm not sure what came over me, but in that moment, love for that pet fish welled up inside me for the first time. So I scared the ants and then ate the little fish.
The next day I had an upset stomach. And when my girlfriend suggested it was something I ate, I made up a lie to hide that I ate our pet fish. Many people have been angry with me throughout my life, and when I get scared about it, the lies come out. Most times I get caught, but not this time.
The memory of lying to my girlfriend is much stronger than the guilt of eating our pet goldfish. Please let me confess my sin here.
And that's it! Here's the story of when the Chainsaw Man author ate his pet fish.
Via: Tatsuki Fujimoto Before Chainsaw Man 22-26
Read More on Crazy for Anime Trivia