Dorei wo Choukyoushite Harem Tsukuru
Authored by Aldehyde, Dorei wo Choukyoushite Harem Tsukuru is another manga that originated on the internet, in two versions, a safe and an R18.
The story here is about a man who bought 3 little girls as slaves so he could build his harem, the girls are from some races of demons and belonged to a nobleman who used them in a sexual way.
So this man starts to "train" these 3 little girls who don't know how to speak, don't know how to act for them, don't know anything, so that they become part of his harem.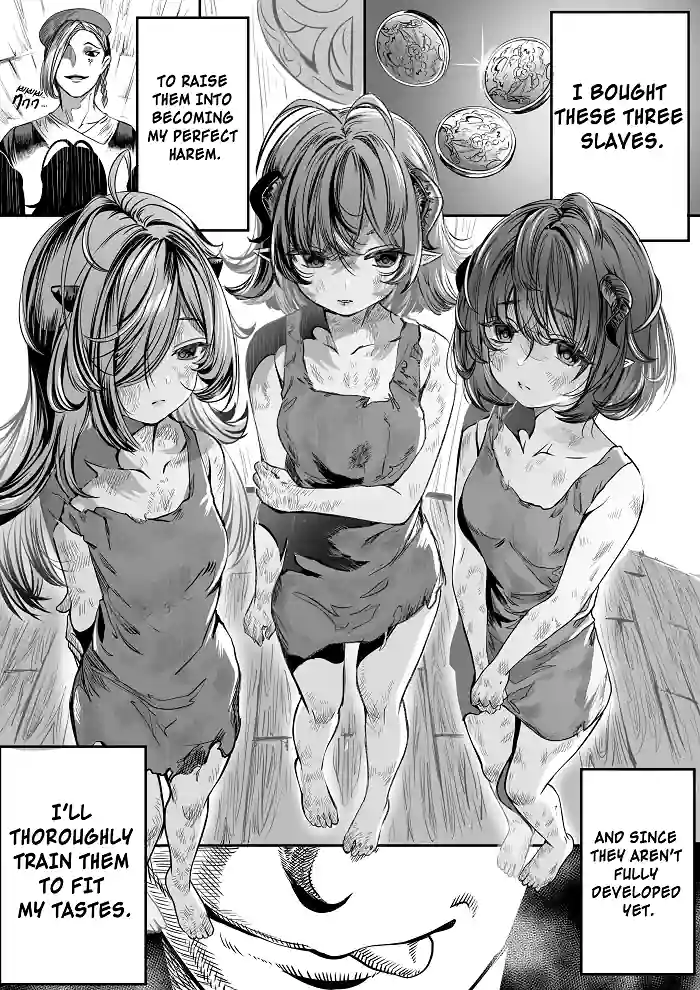 Then his training begins!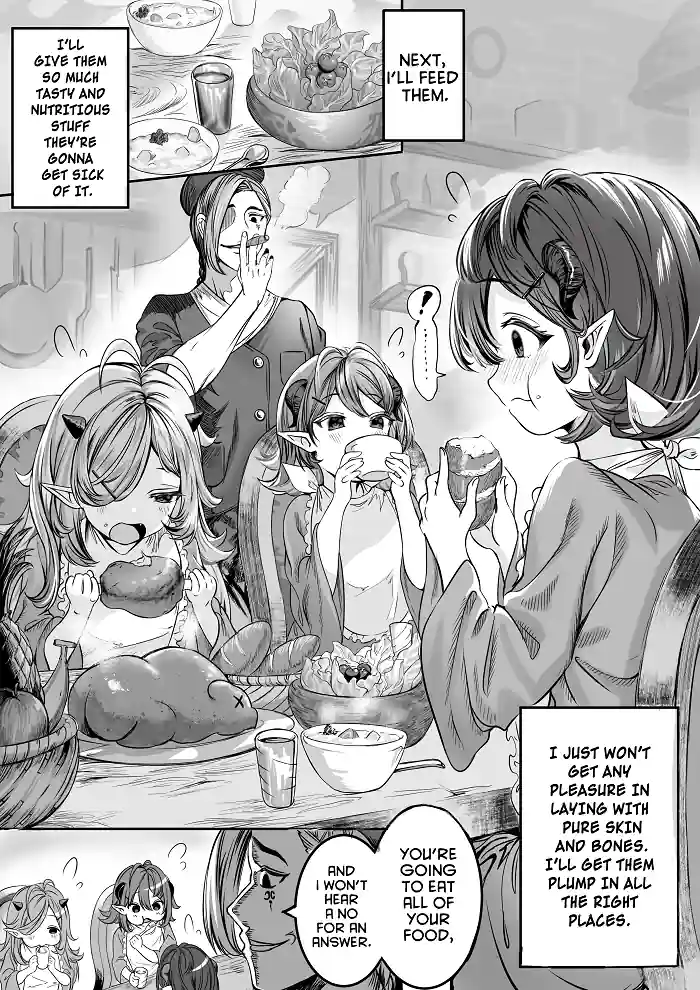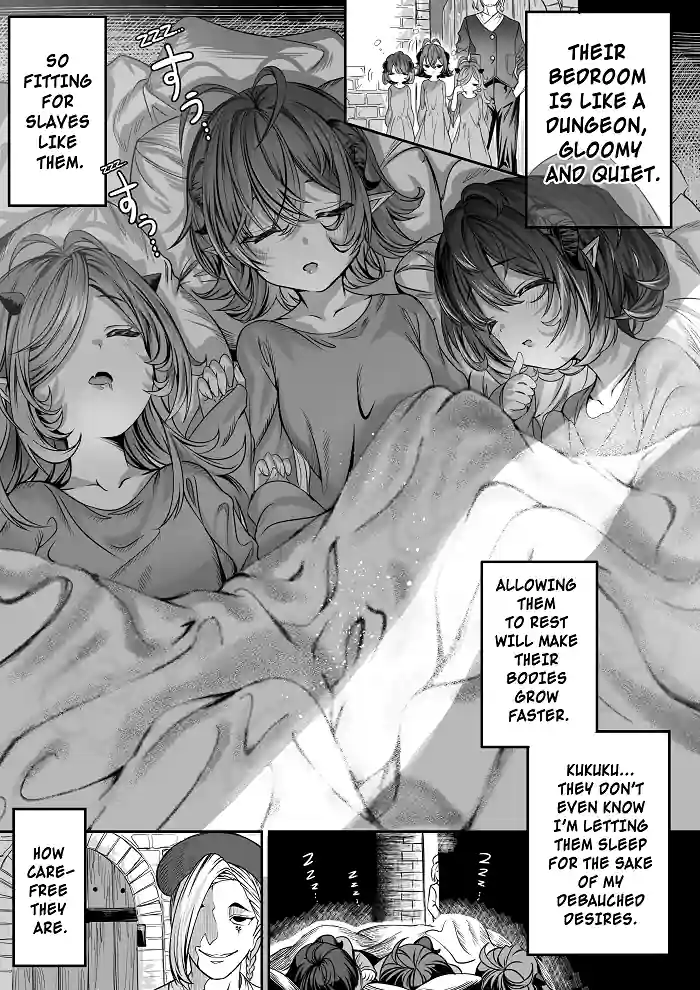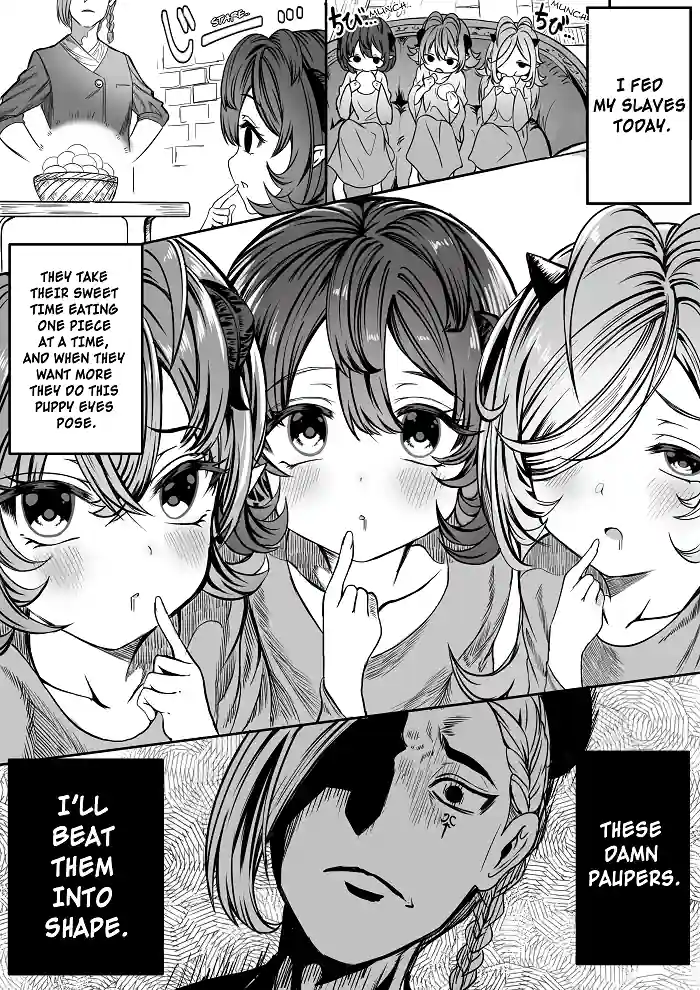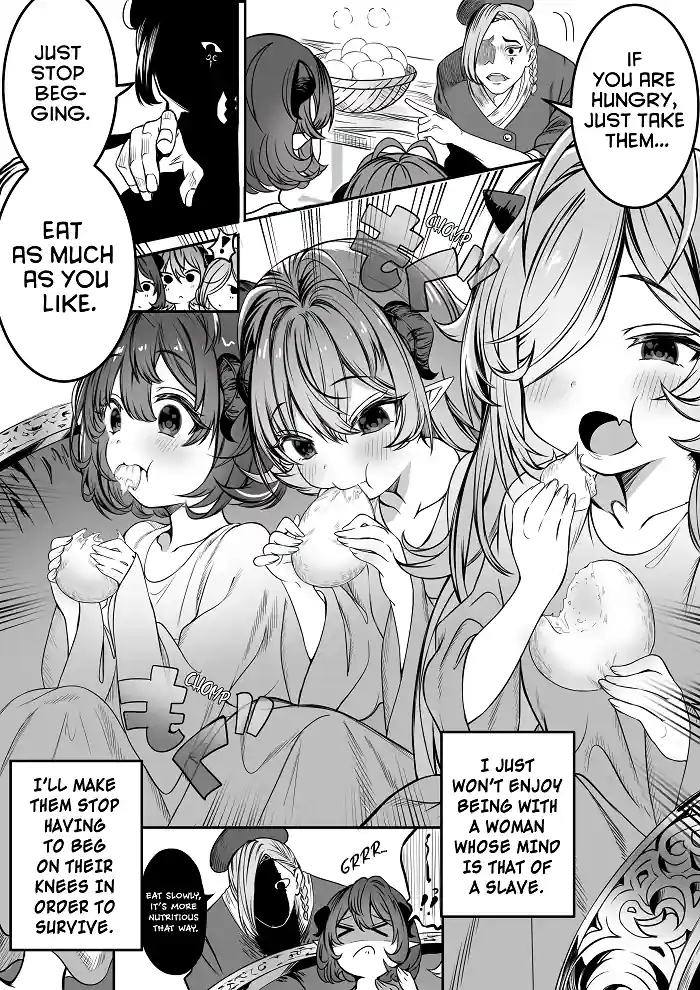 Yeah, you got the vibe from his "training", right? And this drags on to the current moment of the manga. There is a time skip of 4 years in history, they have grown a little.
One of them is enrolled in a magic school, the other is an exemplary maid and helps a lot around the house and the one with long hair has become a lazy girl who only sleeps and walks around.
And no, he didn't touch any of them.
Part R18 of Dorei wo Choukyoushite Harem Tsukuru
As I mentioned above, this is the safe part of the manga, but we have the adult part, we have a little bit of their past, being abused by their previous owner, but the rest is all about safe happenings in her current situation.
So an example, you reading the manga safe, there's a part where the noble enters his office and there's one of the girls there, she's sweaty and he thinks she has a fever due to the heat.
But then in the R18 version of the manga, we see that she was touching herself thinking about him, so the R18 part shows the "backstage", the girls discovering the naughty things and lusting after him (and no, not even in the R18 manga did he touch them).
Anyway, the manga is very cute and it's cool to see them developing and being cared for.