They want to Cancel Massage Freaks claiming to be "Sexual Assault"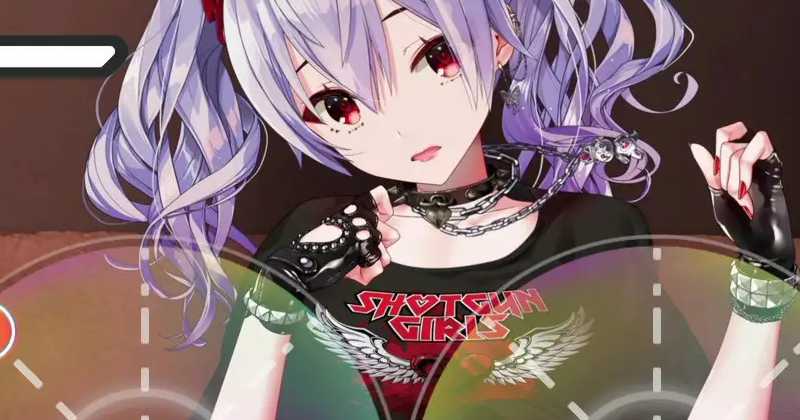 Now some people want to Cancel Massage Freaks! We previously published here on the site a new game that Qureate is developing called "Massage Freaks", which will be released for the Nintendo Switch.
The game was received with favorable comments mostly by western fans who saw a normal otaku game, after all, there are several eroges out there, but this game also ended up receiving the fury of some people in Japan.
These angry people are now asking for the game to be cancelled.
What is Massage Freaks about?
The game consists of two parts, a VN part where you talk to the female characters in the game and a gameplay part where you massage them.
Commands appear on the screen and you must hit the commands to give the girls the best massages possible.
The game does not have hentai scenes (since it will be released for Nintendo Switch), but that was enough to generate the ire of people on the Japanese internet.
Now they want to Cancel Massage Freaks claiming to be "Sexual Assault"
It is worth mentioning that despite not being erotic, the game is rated 17 years old in Japan, but that was not enough and we have comments like the ones below:
Check out how people complain: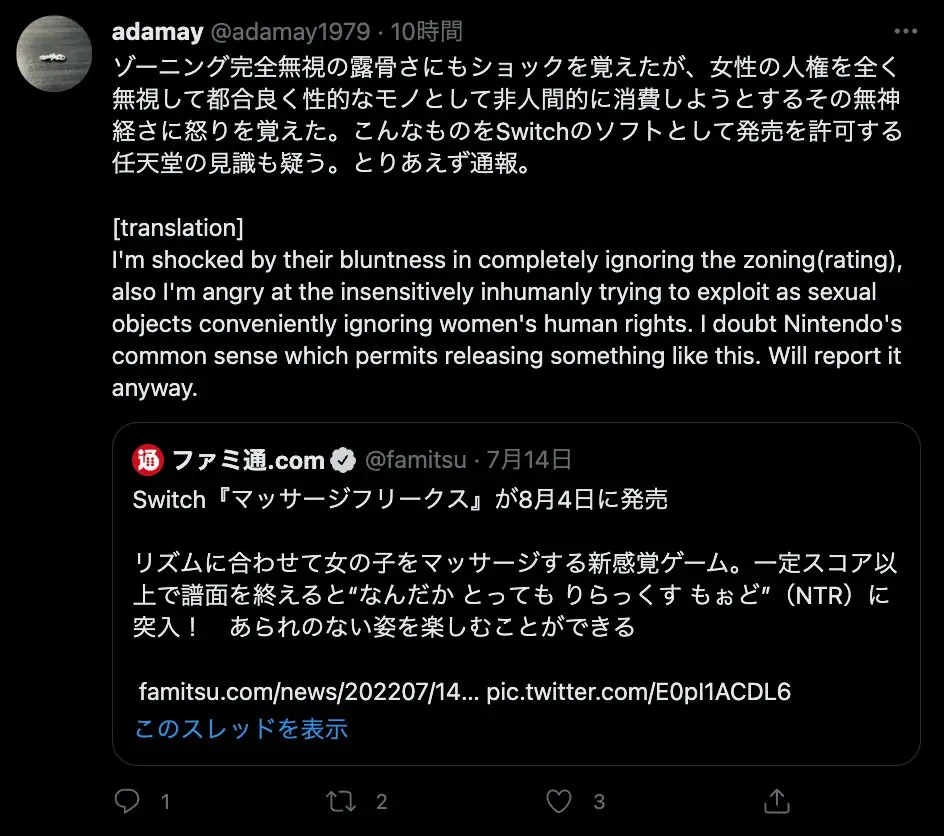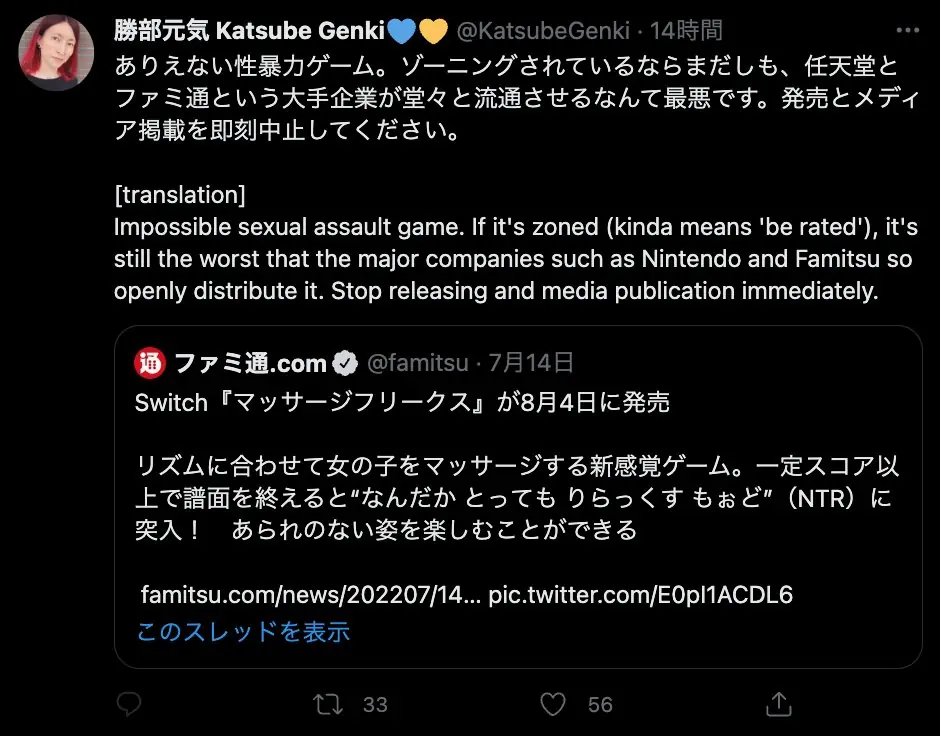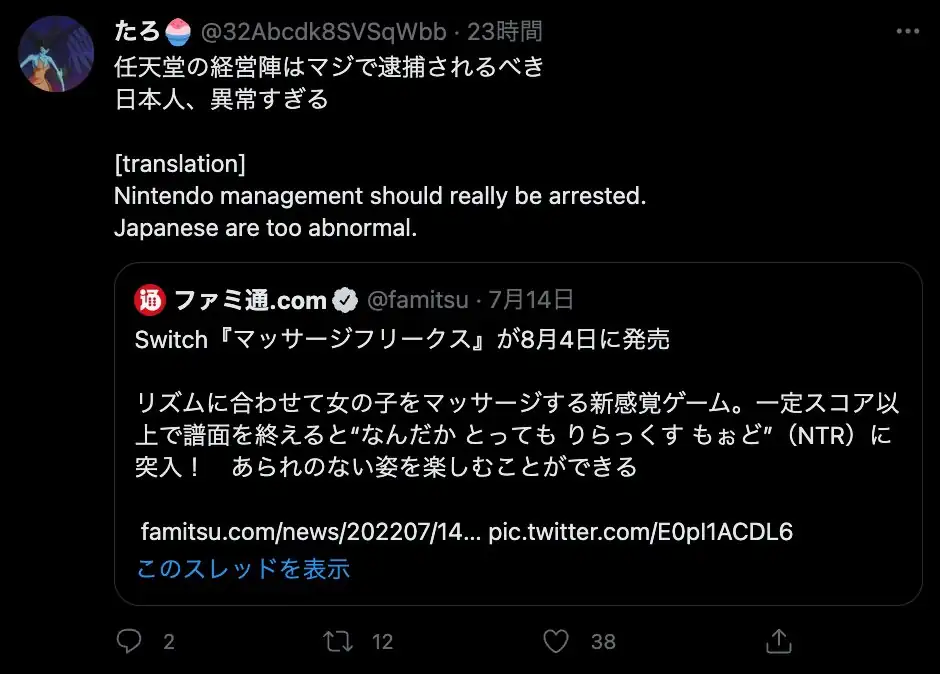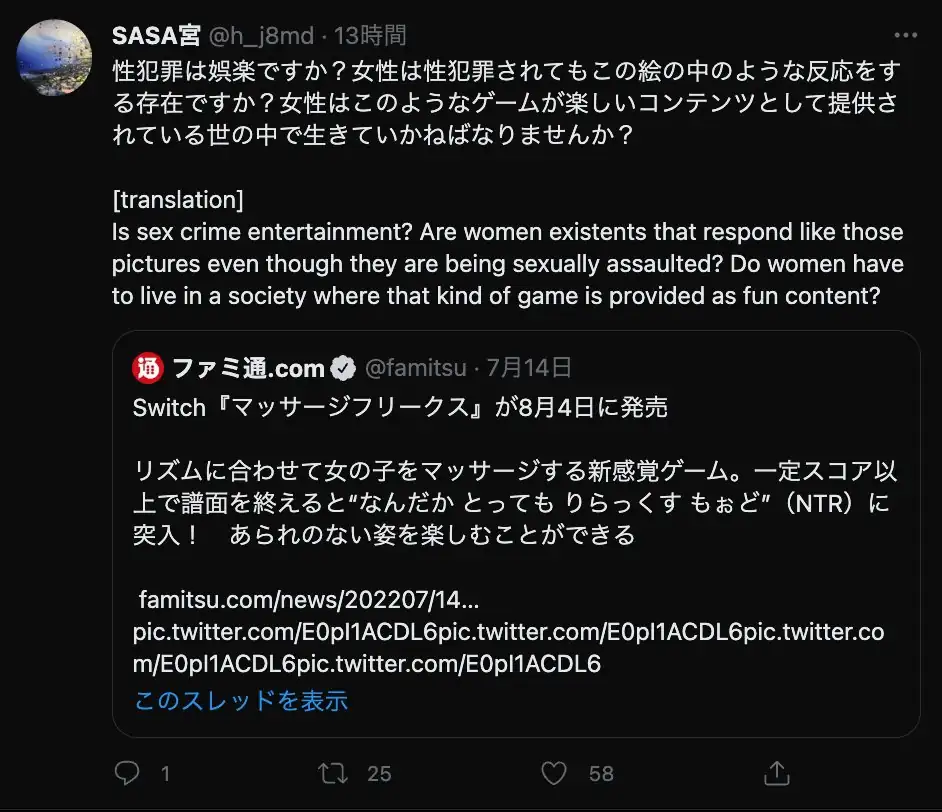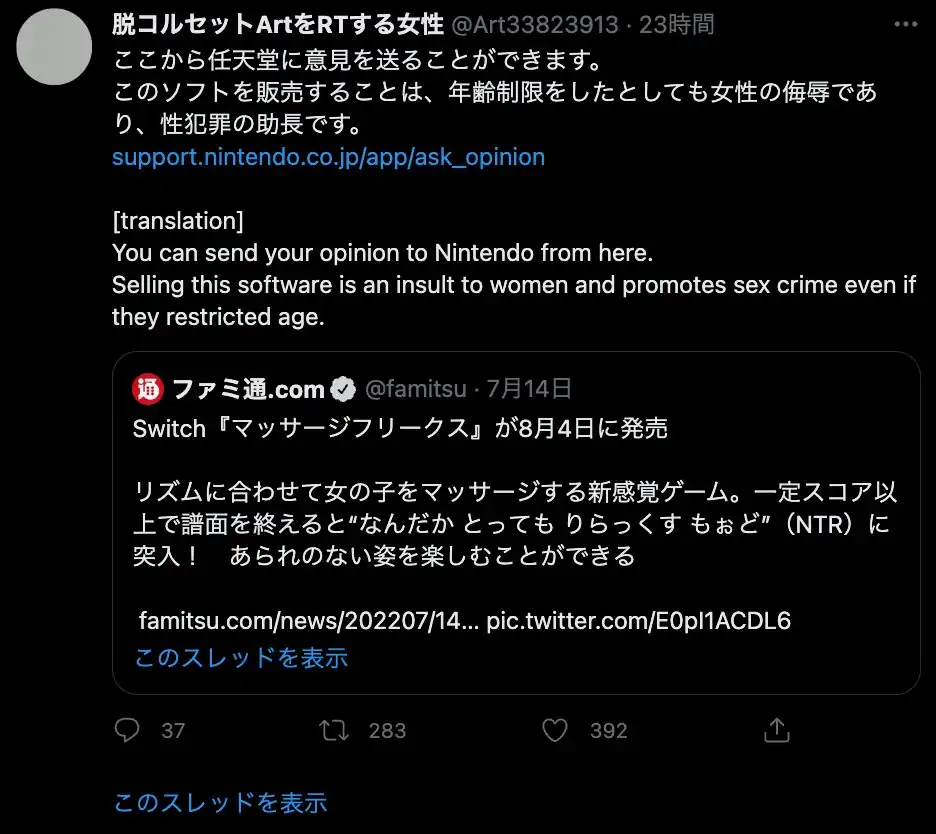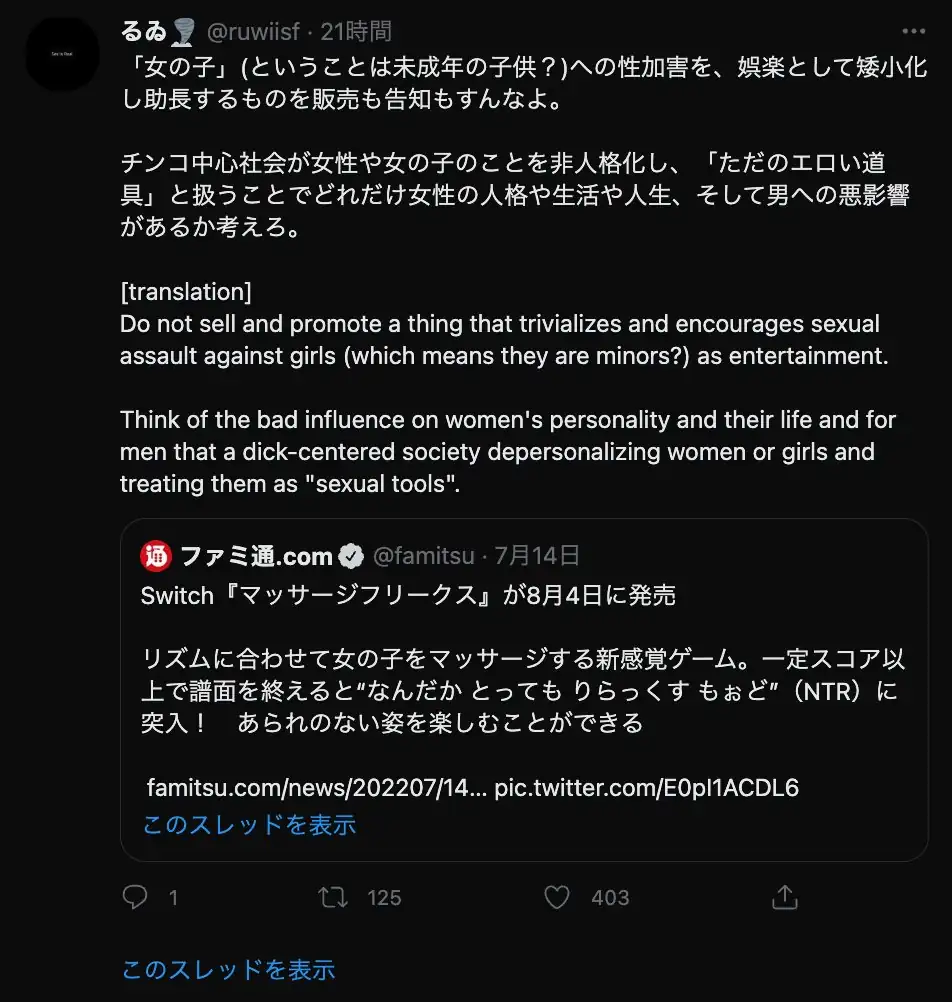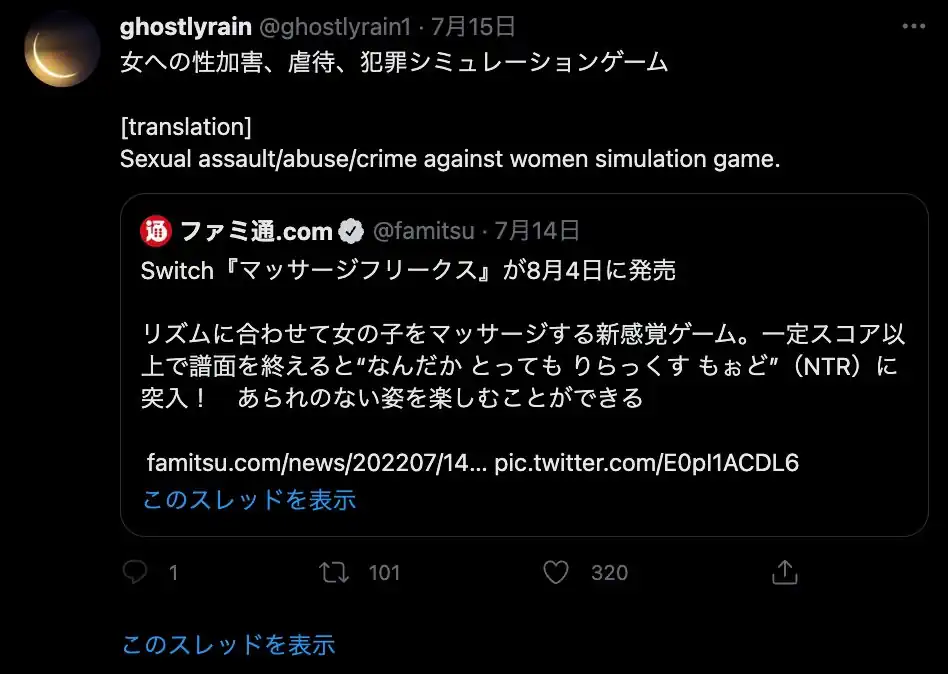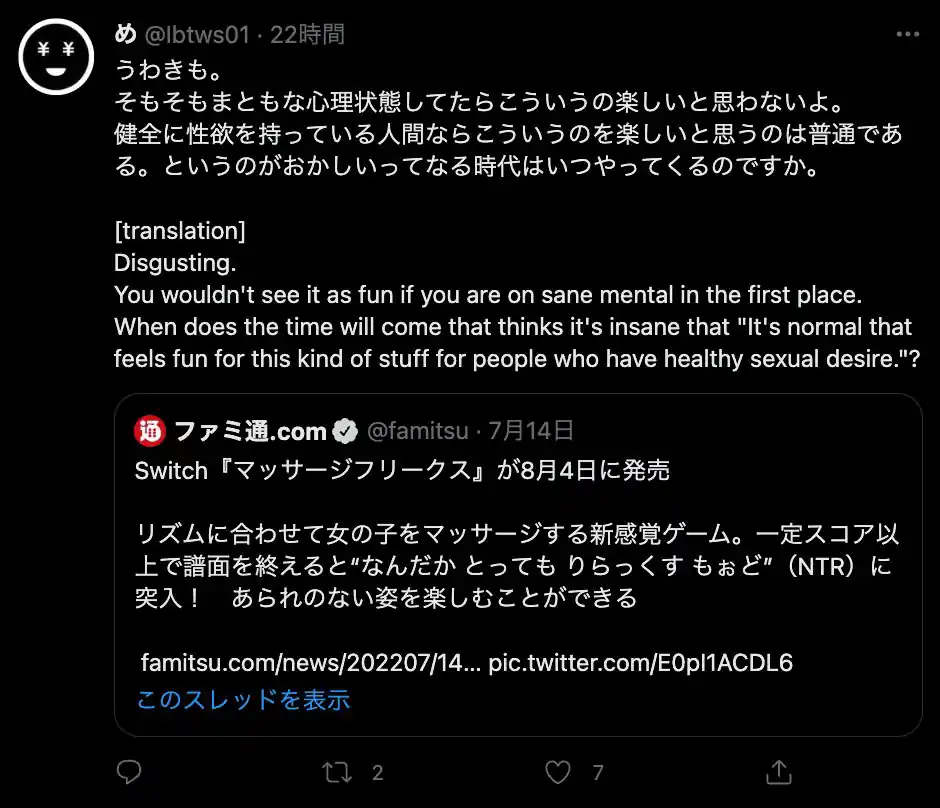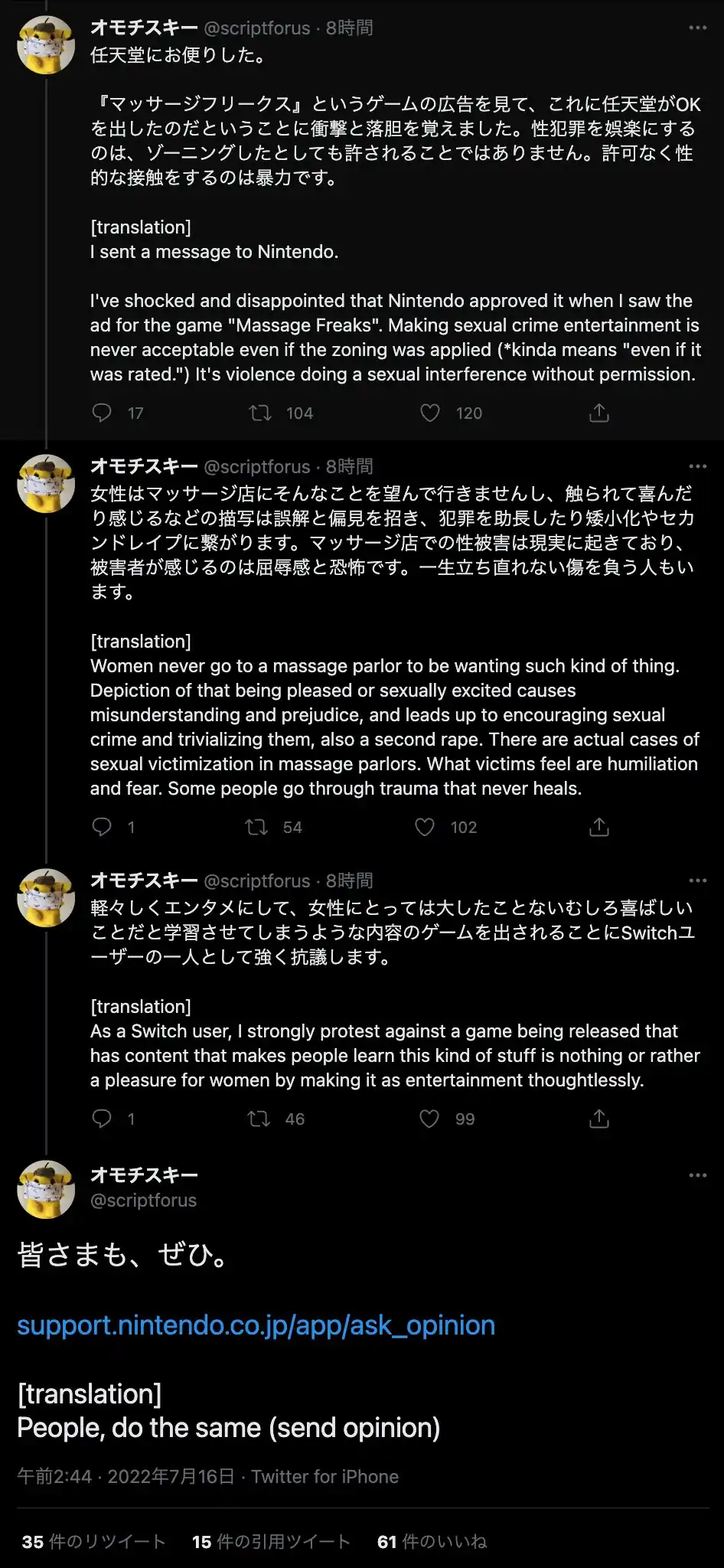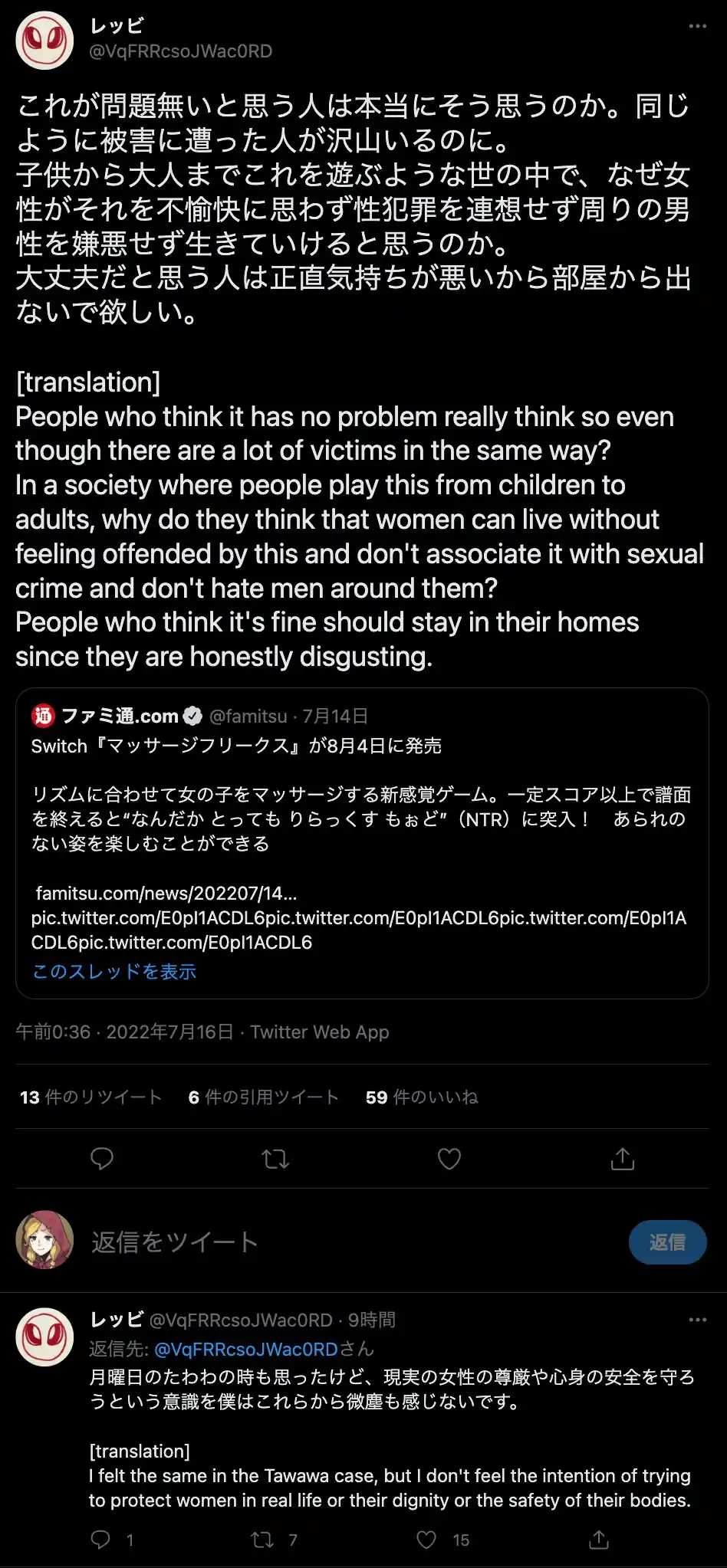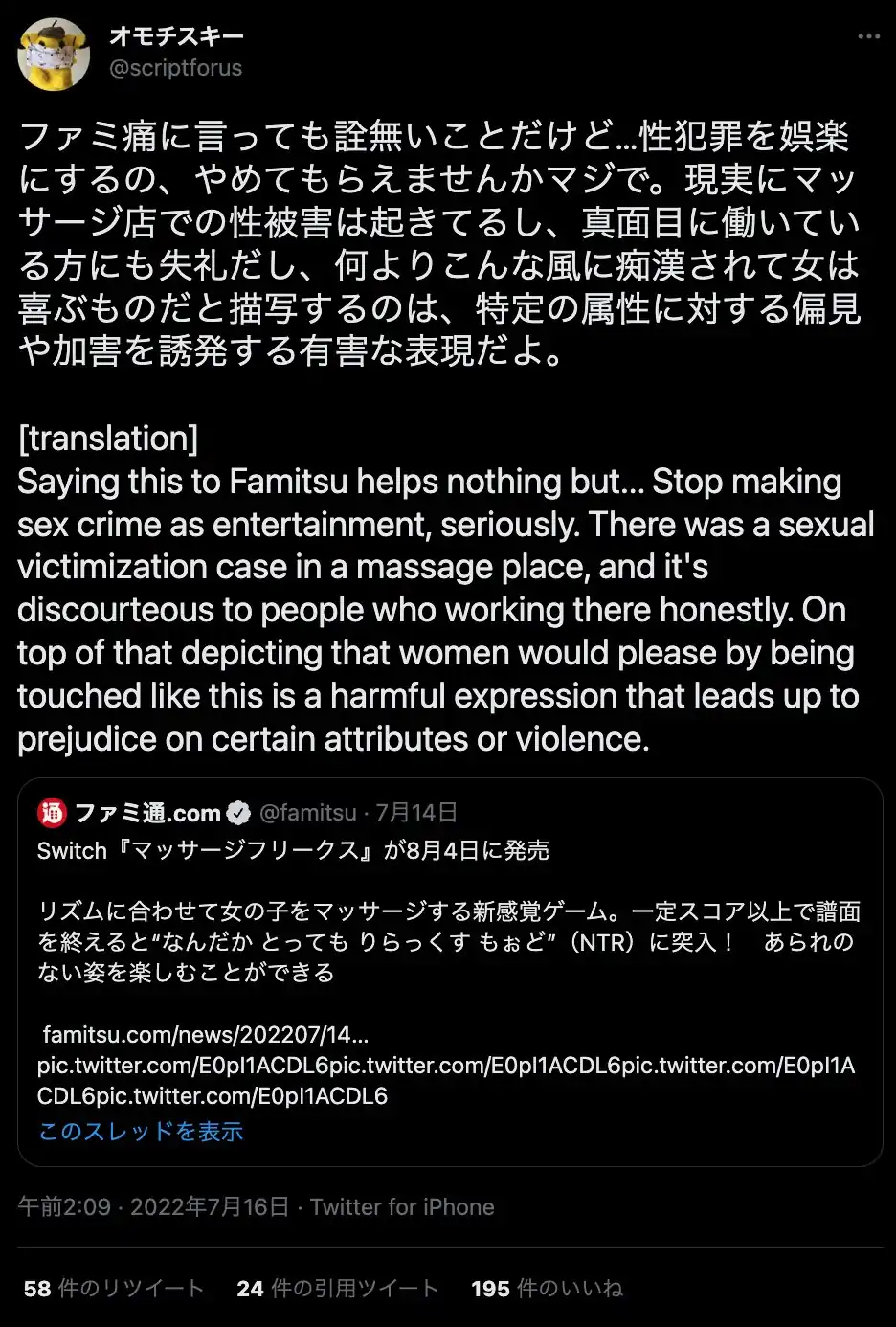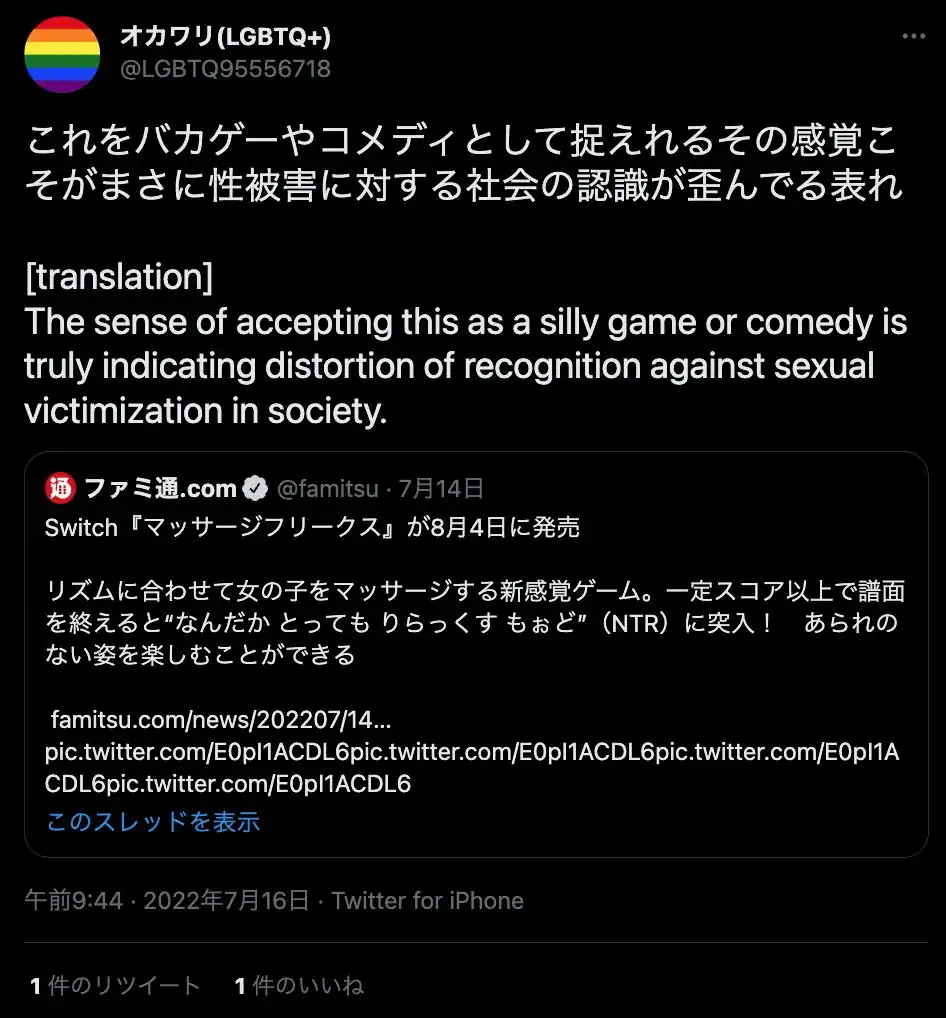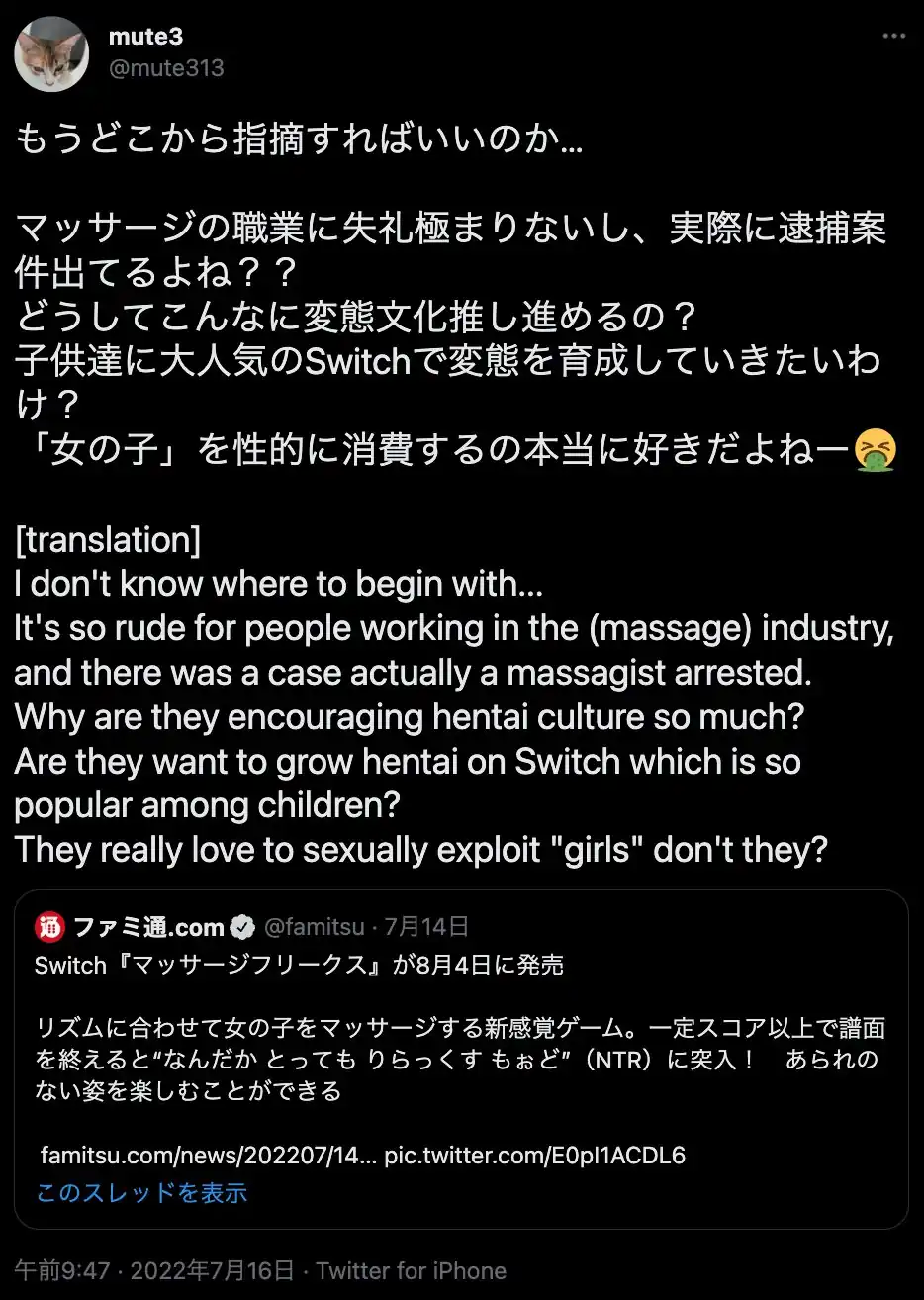 Message from the Developers
After the wave of complaining comments, the developers posted the following:
Thank you very much for using our services. If you have any comments or suggestions about "Massage Freaks", please use our website for more information (We are the only developers who can make adjustments to the game's content).
弊社ゲームタイトル「マッサージフリークス」に関しましてご一読いただけますと幸いです。 pic.twitter.com/Q6I5WkhTfW

— qureate公式 (@qureate) July 17, 2022
Among those interested in the game, it is worth noting that another game of theirs, Duel Princess, was banned from Steam for being considered too sexual:
Massage Freaks looks very interesting, let's see how his situation unfolds after all the criticism and all the comments in favor.